|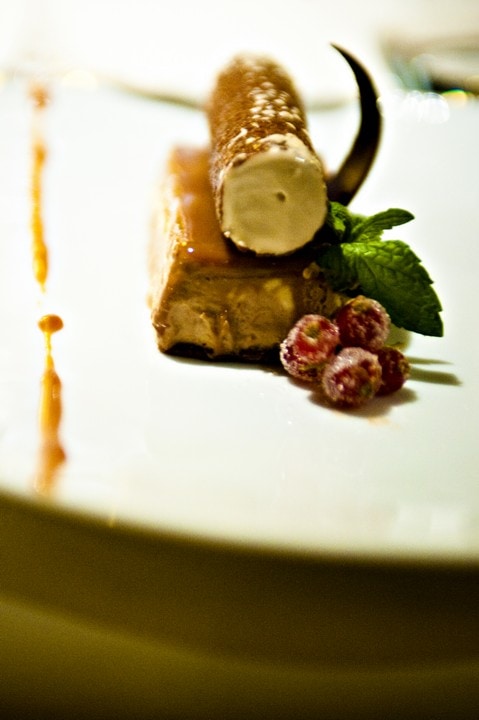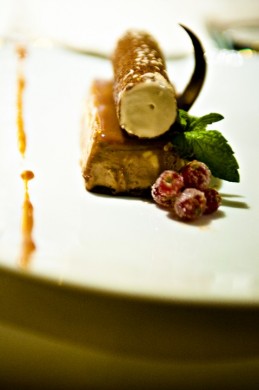 Bistronomie: A Paris Foodie Revolution
When you think of  Paris restaurants, what comes to mind? Maybe the sort of 19th century restaurants that you see in films, covered from top to bottom in mirrors and ornate wallpaper, with glimmering chandeliers and thick, leather-bound menus featuring escargots, roast chicken, sole meunière and frog's legs.
You're not wrong; that sort of Paris restaurant does still exist. In fact, many of them have existed since the 19th century. But if you take a look at Paris' food scene today, that's not what's ranking at the top of the list.
The new movement in Paris dining is known as bistronomie, a portmanteau of bistro and gastronomy. It's fueled by some of France's top trained chefs who, in addition to the starred restaurants with immaculate dining rooms they have been opening for years, have decided to launch a bistro on the side, a little restaurant with no tablecloth, one set of silverware and a daily menu written on a chalkboard. And it's working. Here are a few suggestions to try during your next visit to Paris:
Three Paris Bistronomie Restaurants
Le Comptoir du Relais is centrally located, in the 6th arrondissement. Chef Camdeborde serves up giant portions of classic French fare like an amazing foie gras and beautiful escargots. The wine list is varied and excellent; even the house red is delicious. It's not surprising that it's one of Paris hardest-to-get reservations at the moment.
Le Comptoir du Relais
6, Carrefour de l'Odéon
L'Avant-Goût may be a bit further afield, in the 13th, but it's no less worth your time or effort. Reasonable prices and plays on classics are what define this little bistro, where Christophe Beaufront turns out such inspired dishes as vanilla foie gras, mango and pineapple gazpacho, and duck ravioli. While you wait for your meal to be served, be sure to take in the artistic decoration that surrounds the dining room.
L'Avant-Goût
26, rue Bobillot
Le Baratin can be found in Paris 20th arrondissement, a neighborhood that has achieved trendy status in the past few years. The proof is in restaurants like this, where Raquel Carena's vision of bistro cooking includes braised citrus oxtail, cod and shrimp stew, and an impressive list of natural wines. Le Baratin's former status as a wine bar is evident in the atmosphere of the tiny restaurant.
Le Baratin
3, rue Jouye-Rouve
Whether it's one of these or any of the many new bistronomiques popping up throughout Paris, one thing is for sure: the days of the white linen tablecloth seem to be fading into the shadows, and the tables worth pulling a chair up at in Paris are often in the most unexpected of places.
Emily Monaco is an American expat going on seven years in Paris. A lifelong foodie, she spends her time in Paris exploring new neighborhoods, discovering wine bars and cooking in her diminutive Paris kitchen. 
What do you think of the bistronomie movement? Please comment below!
Sign up for our eNewsletter and get our FREE wine tasting guide.