|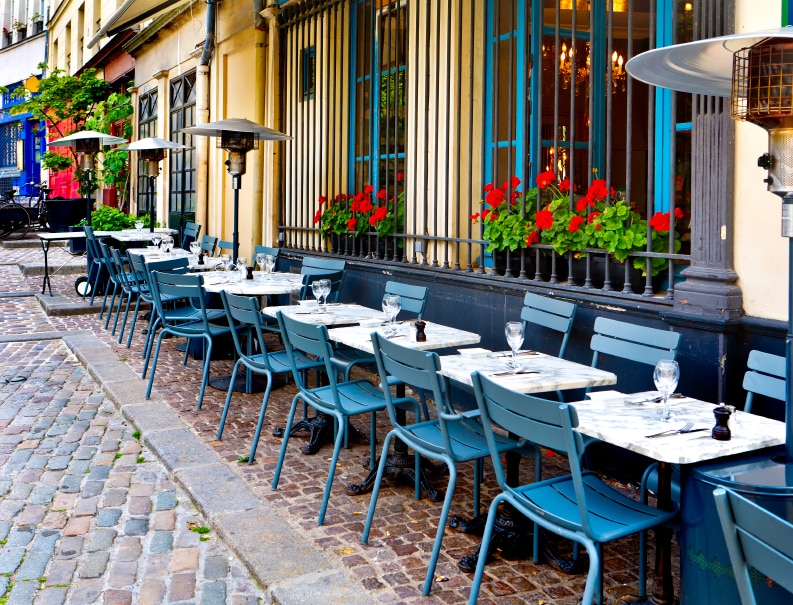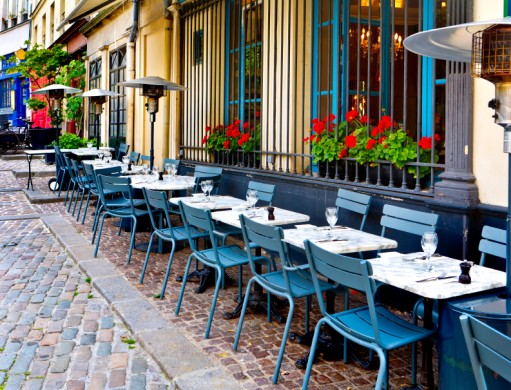 When you consider French or even Paris cuisine, a host of images come to mind: crêpes spread thickly with Nutella, escargots bubbling in an herby, buttery sauce, fresh salade niçoise topped with tiny brown olives. And while all of these and more are easy to come by in Paris, they don't actually hail from the capital.
Each one of these dishes is emblematic of a regional cuisine in France. Luckily, Paris is a great place to sample dishes from all over the country, as long as you know where to go for each dish.
French Regional Restaurants in Paris
Auvergne – Le Refuge du Passé
Food of the Auvergne is some of the most famous in France; to sample some of its best dishes, this restaurant is a great choice. Much of the delicious French charcuterie hails from the Auvergne; the refuge offers a great selection, with local dried and cured sausage. The region is also well known for its duck; the proof is in not one but two types of duck confit on the menu. Local Cantal cheese finds its way into many dishes, like the gratinéed leeks. And those more intrepid of palate may like to discover the local tripoux, or tripe served with herbs and vegetables.
Le Refuge du Passé – 32, rue du Fer à Moulin, 5th arrondissement
Bourgogne – Le Bistrot Saint-Honoré
Bourgogne, or Burgundy, is not just famous for wine. This region can also claim the famed escargots to its name, as well as oeufs en meurette, a dish of eggs cooked in local wine, and Bresse chicken with morel mushrooms. If you want to try classic frogs' legs, this is the ideal spot, and beef lovers will enjoy local Salers beef served in — what else — a wine sauce. As for dessert, wine is still on the menu: pears poached in red wine are a local delicacy.
Le Bistrot Saint-Honoré – 10, rue Gomboust, 1st arrondissement
Provence-Côte d'Azur – Le Petit Niçois
As summer approaches, you may be in the market for lighter fare, and Provence-Côte d'Azur, rich with olive oil, tomatoes and fish, is the perfect destination. Le Petit Niçois will have you falling for pissaladière. Often called a Niçois pizza, the dish is made with pastry topped with caramelized onions, olives and local anchovies; Le Petit Niçois offers it as an appetizer to share while you decide what to order for the rest of your meal.
Ratatouille, now famous thanks to the Disney flick of the same name, is the ingenious combination of summer's bounty: eggplant, zucchini and tomato–it makes the perfect lighter appetizer.  For a main, there's nothing better than bouillabaisse, the famed fish stew that actually hails from Marseille, a bit down the coast from Nice. But being as far as you are from the Mediterranean in Paris, this may be your best bet to get an authentic taste.
Le Petit Niçois – 10, rue Amélie, 7th arrondissement
North – Graindorge
Northern French cuisine often doesn't get quite as much attention as that of some of its neighbors, and that's a real pity. Luckily, being just an hour from Lille, Paris has quite a bit of northern food to offer. Graindorge's menu combines Flemish cuisine from Belgium and traditional Northern cuisine to offer such specialties as fresh herring with soured cream and caviar, chicken braised in beer, and a selection of Northern cheeses quite ripe for the picking. It's a far cry from the French cuisine you might be used to, but it's absolutely worth a taste!
Le Graindorge – 15, rue de l'Arc de Triomphe, 17th arrondissement
Savoie – Le Restaurant des Princes
Savoyard cuisine might be a bit heavy for summer, but be sure to note this address for when winter rolls around. Savoie is famous for its mountains and après-ski cuisine, rich with local cheese. Fondue, raclette and tartiflette are all on the menu at this restaurant run by locals from Chamonix.
The first of these dishes is perhaps more famous than the latter two. Raclette is the name of both a dish and the cheese that is its centerpiece, a cheese that is melted over plates of local charcuterie, potatoes and pickles. As for tartiflette, Reblochon takes the stage, sitting atop sliced potatoes, pork belly, onions and cream before being baked until bubbly and golden brown.
Le Restaurant des Princes – 18, rue Rosenwald, 15th arrondissement
Alsace – Relais d'Alsace
Alsace and Lorraine have drifted back and forth across French to German borders over the years. While the regions now belong to France, the cuisine is all its own.
Relais d'Alsace offers a taste of all of the local specialties, from flammeküche, a crusty pizza-like concoction covered with crème fraiche, onions, pork belly and cheese, to choucroute, a combination of sauerkraut and a variety of local smoked meats and sausages. For something a bit lighter, a seafood version of choucroute is a good option. Be sure to pair whatever you choose with a local beer or gewurztraminer wine.
Relais d'Alsace – 16, rue Coquillère, 1st arrondissement
What is your favorite Paris cuisine? Where do you eat while in Paris? Comment below!
Sign up for our eNewsletter and receive our FREE wine tasting guide.