|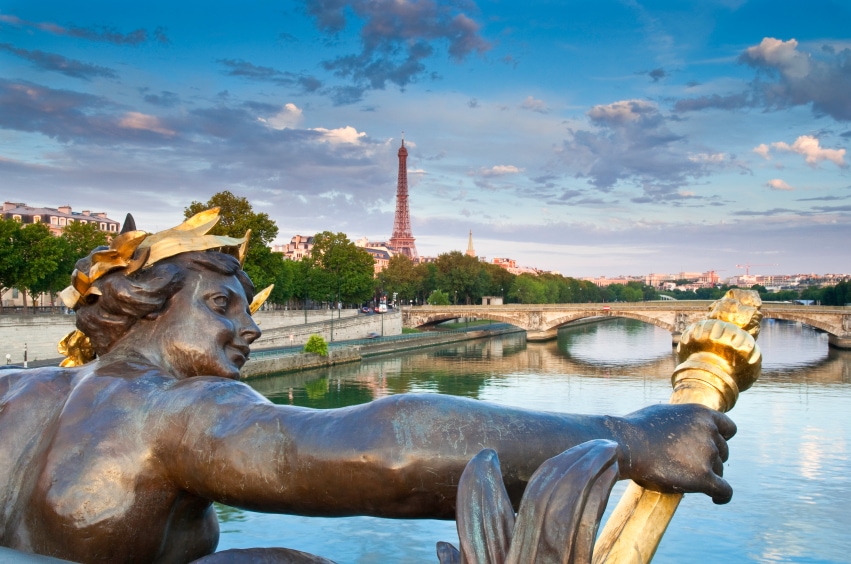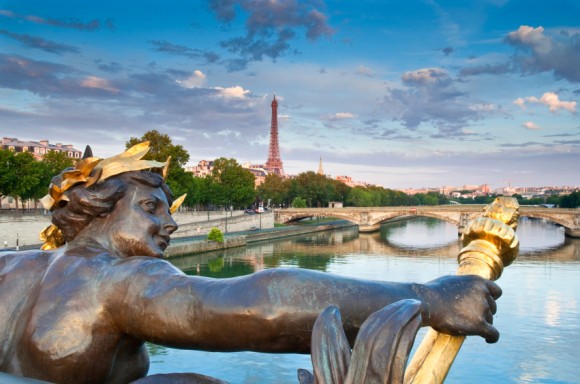 Here is our essential Paris guide with useful articles and guidelines for touring the most romantic city in France, and for sampling it's food and wine.
Paris, known as the City of Light, is considered by some to be the most beautiful city in the world. It exudes romance and attracts artists and culinary masters from around the world. It's wine and gastronomy are virtually unparalleled; it offers fantastic sights and can be the perfect complimentary destination to wine touring through the different regions of France. Enjoy our Paris Guide!
If one thing is certain, it's that visiting Paris and living in Paris are two different endeavors when you're a foodie. When you live here, you have to retain some modicum of restraint, for the sake of both your waistband and your wallet. But as a visitor, you can take full advantage of the top 10 Paris offerings.
Dom Perignon – the monk for whom the famous Champagne is named – is rumored to have said upon taking his first sip, "Come quickly, I am drinking the stars!" We are wont to agree. And what better way to get a taste of the stars than in the City of Light?
If you are looking for romance on your next trip, look no further than Paris. The City of Light exudes romance on so many levels, the beautiful architecture, amazing cuisine, and chic Parisians to name a few. But how can you make even more special? We have got 5 romantic places or activities for you to share with your loved one, and each is paired with a wine and culinary theme.
The new movement in Paris dining is known as bistronomie, a portmanteau of bistro and gastronomy. It's fueled by some of France's top trained chefs who, in addition to the starred restaurants with immaculate dining rooms they have been opening for years, have decided to launch a bistro on the side, a little restaurant with no tablecloth, one set of silverware and a daily menu written on a chalkboard.
While many bistros do exist to cater only to tourists, a few classics continue to serve the hearty, flavorful food that made them so famous. Here are 3 Paris restaurants I recommend you try the next time you are in the city:
Visitors to Paris often find themselves shuttling from one museum to the next, trying to get in as much of the art and culture that seemingly defines the city as possible. You wouldn't be wrong to follow in their footsteps, but be sure to enjoy yourself as you explore Paris' art world; take your time as you explore the exhibits, and find a moment to sit down and have a bite to eat while you explore the artwork!
Sunday in France is a day of rest, and many shops and restaurants in Paris are closed. So where should you go for lunch or dinner on Sundays? Our guide to 15 restaurants open on Sundays.
This is an exciting time for those interested in the Paris dining scene. Of course, it's always exciting to be eating in Paris, but this particular excitement linked with the city has much to do with growing trends, particularly those coming from the other side of the Atlantic.
Paris may be known for its cuisine, but after one too many meals of magret de canard and steak-frites, you might be hoping for something a little bit different. Luckily, the capital offers much more in the realm of gastronomy than French food. No matter your budget, there's international food in Paris to whet your appetite.
There are so many wonderful things to do in Paris. Any guidebook or internet article will lead you to the top things you must see while in Paris. But what if you want to enjoy a more off the beaten path activity or some unique Paris culinary experiences?
Sign up for our eNewsletter and receive our FREE wine tasting guide.