|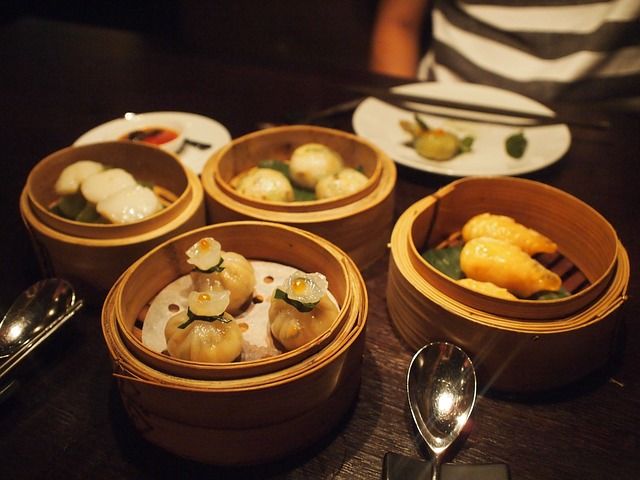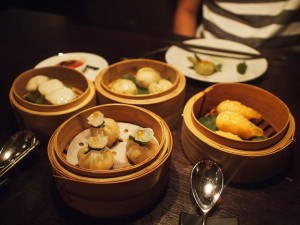 When it comes to pairing food and wine, you've probably got it all figured out — from red meat to white meat, fish and seafood, cheese and probably even dessert. But some cuisines are more difficult to pair with wine than others; Chinese is one of these. Pairing French wine with Chinese food can be particularly challenging.
While many choose to pair Chinese food with beer and call it a day, there are quite a few tasty pairings to suss out between French wine and Chinese cuisine. Find the right pairs, and this Chinese New Year will be filled with flavor!
Chinese food is just as varied as any other cuisine, perhaps even more so given the expanse of the country and variety of terroirs. It would be a mistake to assume that one could pair one sort of French wine with all Chinese food, just as you wouldn't pair one sort of French wine with all French food.
That being said, there is one general rule of thumb to bear in mind when pairing French wine and Chinese food. Whereas in French cuisine, wine is traditionally the element of the meal that adds acidity to the palate, Chinese food already has a balanced amount of acidity. This means that it's important not to pick wines that are too acidic when pairing French wine and Chinese food.
Pairing French Wine with Chinese Food: 3 Dishes
Pairing French Wine and Dim Sum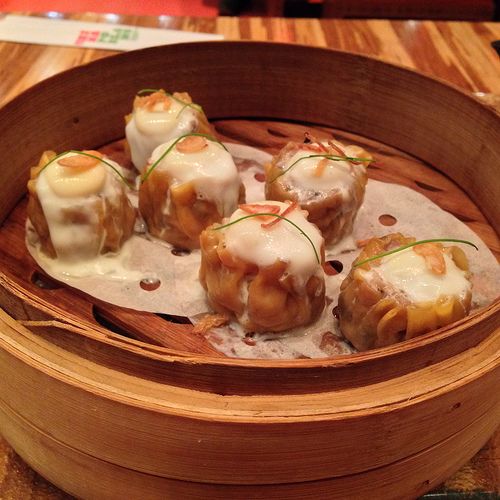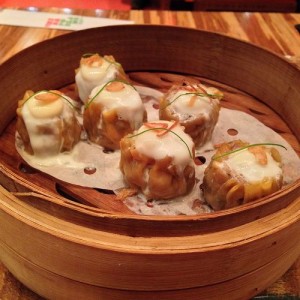 Dim sum is usually comparatively light in flavor due to being vapor cooked, making it a great place to start discovering French wine pairings.
Flavorful but light white wines like Chenin Blanc or Loire Muscadet are a great place to start when serving pairings alongside steamed dumplings and buns and even lighter fried dumplings.
One exception to this rule would be if you're planning to partake in any dim sum dishes with rich, sweet sauces, like duck or barbecue buns. In this case, a Pinot Noir is a great choice for balance.
As dim sum is generally a meal where each diner helps him or herself to things that they like, be sure to have a bottle of each on-hand, and inform diners of pairing suggestions before they serve themselves.
Pairing French Wine and Hot Pot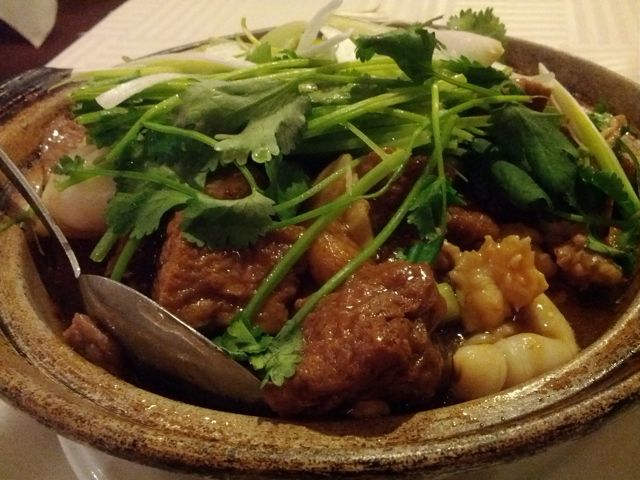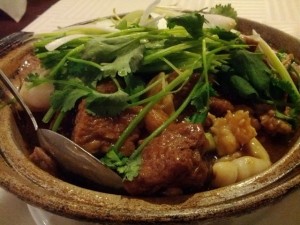 Hot pot is a particularly typical Chinese New Year's dish, bursting with flavors. But how can you possibly pair one wine with the dish of meat, seafood, vegetables, and a variety of sweet, savory, and umami sauces?
The key to pairing hot pot and wine is to concentrate not on the meat, but on the sauce. Whatever you're cooking in hot pot tends to be fairly mild in flavor, and it's the sauce that adds taste. The ideal situation with this sort of dish is to serve a few different wines and let people choose according to the sauce they prefer with their hot pot.
While much Chinese food is best paired with white wines like Riesling, you can introduce some reds in this case.
With ponzu, the more acidic sauce, try a younger Côte du Rhone or Beaujolais, lighter wines with a nice amount of fruit to round out the acid. For serving alongside a more savory sesame sauce, a Sauvignon Blanc with a good amount of oak is a good choice.
Pairing French Wine and Spicy Chinese Food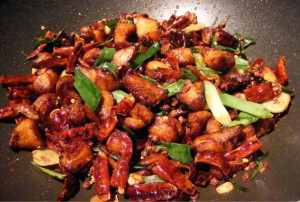 Chinese food isn't all spicy, but there are some piquant dishes from regions like Szechuan.
Well-chilled sparkling wines with a touch of sweetness are great for pairing with the tongue-numbing quality of Szechuan pepper; anything from Champagne to sparkling Alsatian Riesling or Pinot Gris.
But while these lightly sweet wines can actually pair well with a variety of strongly flavored Chinese dishes, be they sweet, bitter, savory, or spicy, a flavorful Provençal rosé is a particularly nice pairing with spicy dishes.
Choose your favorites and have your friends over for a tasty Chinese New Year buffet!