|

(Press Release from PRWeb) Luxury wine and culinary tour company, French Wine Explorers is set to celebrate its fifteenth year crafting one-of-a-kind trips to France and Italy.
"We're excited about celebrating our fifteenth anniversary," says Pascale Bernasse, President of French Wine Explorers. "We truly enjoy planning wine tours to France to help wine lovers discover the beauty of French wine and culture through the lens of an insider."
While many travel companies offer wine tours amid a myriad of other vacations, French Wine Explorers has one sole occupation: creating and operating impeccable luxury tours to the French wine country. Guests of French Wine Explorers can expect nothing but the best while on tour. "We offer our guests not just vacations, but authentic luxury experiences in France's famed wine regions," she goes on to say.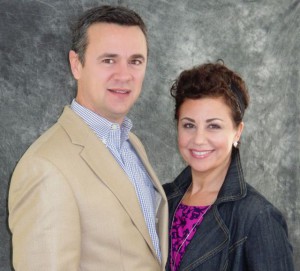 Pascale, along with her husband Pierre, are uniquely suited to the business of designing and running luxury tours. Pascale, an American of Franco-Persian decent, has been organizing tours and worked in the travel industry since 2000. Her husband Pierre, the managing director of the company, has a background in international finance and operations, and is a native of France.
"We make frequent visits to France to further our relationships with our supplier friends, to enjoy time with our family and our guests, and to stay on the cutting edge of the industry," Pascale explains.
The Bernasse's time and dedication has paid off: Pascale has been voted one of Condé Nast Traveler's Top Travel Specialists, three years in a row; French Wine Explorers is a two time Gold Award Winner of Travel Weekly's Magellan Awards; and they were voted Best Special Interest Product and Best Website by the French Government Tourist Agency, Atout France.
The luxury tour company has been featured in top travel and culinary publications like: Elite Traveler, Wine Enthusiast, Travel & Leisure, Food & Wine, Everyday with Rachel Ray, among others.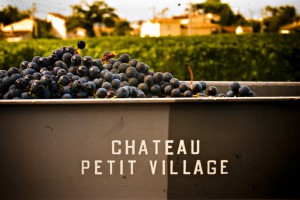 To mark their fifteen-year milestone, French Wine Explorers will be offering special promotions, exciting contests, and VIP services on select tours throughout the year. There will be one special event announced every three months. Some will be open to newsletter subscribers, others will be open to public, while others will only be available to existing clients and past guests.
Condé Nast Traveler sums up what makes French Wine Explorers the envy of their competitors: "Serious oenophiles seek out Bernasse for her access to top winemakers, estate owners, and landmark private castles not open to the public."
"We design tours that respond to what's trending, it's what consumers want—it's what we're known for," says Pascale.
For more information call (877) 261-1500, or visit https://www.wine-tours-france.com.
Sign up for our eNewsletter and receive our FREE wine tasting guide.