|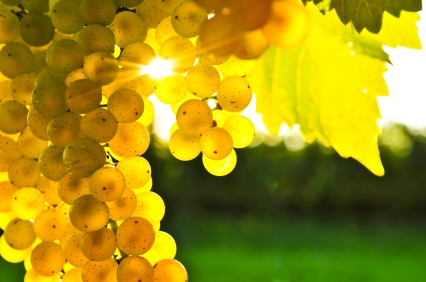 Louis Latour: Beautiful Burgundy Wines to Try Today
There's no better way to discover Burgundy wine than on a wine tour.  While you're planning your Burgundy  tour and waiting in anticipation for your trip, tasting Burgundy wine at a tasting event is another great way to further your knowledge of the region.
Louis-Fabrice Latour told me at this Washington tasting of his Burgundy wines that he had left Beaune that very morning, covered by early snowfalls, to make the trip to Washington. We appreciated the effort. His red Burgundies from the excellent 2009 vintage showed well, with a uniformly high quality. They also displayed the range of the Pinot Noir grape, expressing itself differently in different terroirs  throughout the Côte d'Or of Burgundy.
One expects quality throughout a range of wine offerings in an outstanding vintage such as 2009. The village appellations should be distinctive.
Louis Latour: Reds
At its best, a Burgundy village appellation wine from a first rate producer should be a close match for a premier cru wine from a less highly regarded producer's average vintage. That accounts for the price differential, for one pays something more for these village wines. But for what the French call "le rapport qualité/prix," the price seems worth paying. Here as elsewhere, you get what you pay for.
There were three Burgundy village appellation wines, Beaune, Pommard, and Vosne-Romanée.

I noted the berry flavors of the Beaune, while the Pommard matched its reputation as a deeper wine, more concentrated, demanding aging.

The Vosne-Romanée was very good, clearly like a premier cru. It should age for at least eight years. I was intrigued to note that, like Pommard, the subsoil of this small appellation included clay.

Is there a parallel here with the great wines of Pomerol, also grown on clay, such as Château Pétrus? If so, the price is worth paying.
Four fine Burgundy premier crus followed, top of the line wines, including Beaune, Volnay and Pommard, appellations that do not have the higher grands crus.
Each of the four wines had aged in oak for 12 months. I liked the Aloxe-Corton premier cru "Les Chaillots".

This would be a good introduction to fine quality red Burgundy wines. It was flavorful and deep, but not overly powerful. The berry flavors and structure even now seemed to be in nice balance.

The Beaune premier cru "Les Vignes Franches" also pleased, with good balance, lacking some of the depth of the Aloxe-Corton.

Then two wines illustrated the contrast between Volnay's well known lighter style, and the heavier, almost perfumed characteristics of Pommard.

The Volnay premier cru "en Chevret" was light and balanced, and went perfectly with the roasted pork that was served at the tasting.
The Pommard premier cru "Les Épenots" , Pommard's most highly regarded wine, was excellent, a step above the other three wines for those who prefer full-bodied wines. It should age for at least ten years before reaching its plateau of full potential.
Two Corton grands crus followed.
The "Clos du Roi Grand Cru" is an excellent, deep wine, rich with flavor. It will continue to develop for many years. The Corton hillside where these grapes are grown was said to have been personally selected by a King of France – perhaps Charlemagne himself?
That set the stage for the Château Corton Grancey Grand Cru, the finest wine of the tasting to that point. The wine was full of flavor and subtle gradations, opening on the palate with a spectrum of taste. Fully aged, this is a wine to savor and remember with treasured friends.
Talking with Mr. Latour as the tasting proceeded, it was clear that he takes justifiable pride in producing a superior product. I wondered whether his special mention of avoiding "too much power" in the white wines was an allusion to past vintages, when the Latour style seemed quite concentrated, in contrast to the more restrained wines of other high quality producers, such as Bonneau du Martray.
Be that as it may, these wines were individually distinct expressions of Chardonnay, with superior quality the norm. They also radiated quality from the village appellation level. Unusual for me, I liked each wine tasted, which also proves that for the 2009 vintage, clearly one does not have to buy a grand cru to have a superior bottle of wine.
Louis Latour: Whites
The village appellation Puligny-Montrachet, Chassagne-Montrachet and Meursault were all showing well.
Of the three, the Puligny-Montrachet was stunning, with rich, steely flavors despite its oak aging. I would have taken it for a fine Chablis at a much higher price.
The Chassagne-Montrachet was very good, in a different, fatter style.
The Meursault also pleased, but it had started to close, and needs time before it could be fully appreciated. It is clear that Chassagne-Montrachet and Meursault continue to close the ground between them and their more highly regarded Puligny-Montrachet neighbor.
The Meursault premier cru Château de Blagny was a step up from the village appellation tasted earlier, rich and developing well.

Tasting it, I recalled that at VinExpo 2002 in New York, I had been surprised, at a tasting of premier cru white Burgundy wines, to have clearly preferred a Meursault premier cru. Clearly their attention to quality continues.

The Meursault premier cru "Goutte d'Or" was in the leaner style that Mr. Latour had alluded to earlier. It didn't have to shout to display its excellence – a clear winner.
The Puligny-Montrachet premier cru "Sous le Puits" in a more opulent style, comes from a small vineyard in the village of Puligny-Montrachet.

A wonderful wine in a richer style, this could be your white wine discovery for the vintage!

The Puligny-Montrachet premier cru "Les Truffières"was a very fine offering, from the mid-slope of the vineyards.
It was disappointing that the two Chassagne-Montrachet first growths did not arrive in time for the tasting, but that probably improved my driving skills on the way home.
Louis Latour Wine Of The Month
            The tasting ended with one of the most famous grand crus of Burgundy, the Louis Latour Chambertin Grand Cru Cuvée Héritiers. A superior offering, this superb wine offers nuanced flavors that will continue to develop for decades. When you and discriminating friends decant this wine, you will wonder why the Emperor Napoleon always cut his glass of Chambertin, his favorite wine, with water! 
Receive timely updates and promotions and a free Guide to Wine Tasting Like a Pro-Click Here!