|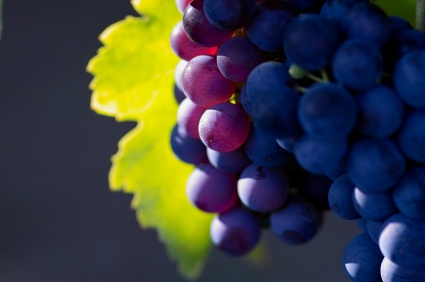 When I was in college, the entertainment budget for my international relations club was so small that once we resorted to serving Sparkling Burgundy. It was dreadful. How times have changed! The French are now producing superior sparkling wines in addition to champagne. Gradually, we are getting to know them. It's worth the effort.
Let's first agree that champagne itself only comes from Champagne (Read our informative article on Champagne). The term is legally protected, for other regions have been barred by the European Union from using the coveted term méthode champénoise. And so they began to use the term Crémant instead. That term disappeared in Champagne (where it denoted sparkling wines with less carbon dioxide and pressure), but became widespread elsewhere. Now, Crémant means wines from other regions which are made by the traditional method of bottle fermentation. That seems only just. Some say that Dom Perignon, the seventeenth century Benedictine monk who is credited with discovering champagne, may actually have learned about sparkling wines while living at the Abbey Saint Hilaire in Limoux, near Carcassonne. Whether or not that is true, the first written record of sparkling wine at Limoux was in 1531.
The term "Crémant" refers generally to French sparkling wines that are not made in Champagne, and there are now seven appellations legally authorized to use the term. With dates that each appellation d'origine contrôlée was established, we have Crémant de Limoux (1990),  Alsace (1976), Bordeaux (1990), Bourgogne (1975), Die (1993, in the Rhône Valley), Jura (1995), and Loire (1975). Crémant has its own production standards for quality. There are minimum aging requirements for the wine, and the grapes must be harvested by hand, with yields per hectare not over a stated quota.
These wines offer effervescence and a sense of occasion, usually at a fraction of champagne's cost. Very often, people are surprised at their fine quality. That was certainly true when I recently sampled Simonnet-Febvre Crémant de Bourgogne Nonvintage Brut ($15). Made from 20 year old vines, 60% Chardonnay and 40% Pinot Noir, it was very refreshing. Their Brut Rosé ($17) also pleases. I have also enjoyed the Crémant d'Alsace, and can recommend the wine produced by Domaine Lucien Albrecht, either Brut Blanc de Blancs, or Brut Rosé ($17). The Rosé is made from 100% Pinot Noir, which accounts for that touch of strawberry in the flavor.
From the Loire there is a greater variety, as this area is France's largest producer of sparkling wines outside of Champagne itself. And the Château Langlois Crémant de Loire Brut ($23) is a fine example of these wines. The addition of 20% Cabernet Franc to the blend of 60% Chenin Blanc and 20% Chardonnay makes all the difference, for roundness and flavor – as we have seen from rosé and light red wines from this region. From Bordeaux, try a Château Bonnet Brut Crémant de Bordeaux Rosé, made by the excellent producer André Lurton ($19). And from Limoux, the Antech "Cuvée Eugenie" Crémant de Limoux 2006 is appealing ($17).          
These Crémant wines are produced by winemakers of known reputation. I sense that they are trying to crack the difficult American market. For the time being, I would seek out well made Crémant wines, and avoid "bargains," which may have too high a percentage of less noble local grape varieties. You will be rewarded by delicious bubbling wines at moderate cost.
What Crémant do you enjoy? Tell us below!
Sign up for our eNewsletter and receive our FREE wine tasting guide.