|
Chateauneuf du Pape, Chocolate, and Chateaux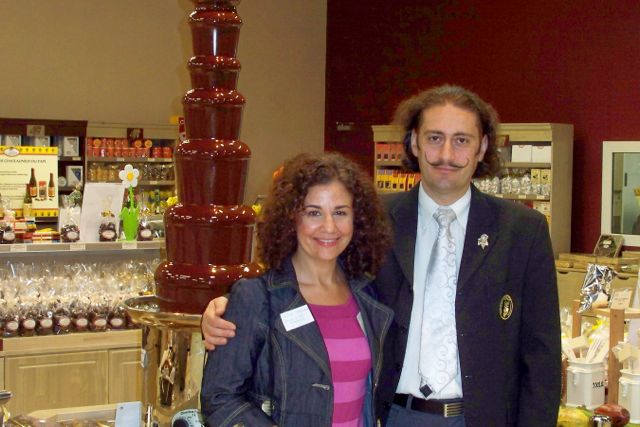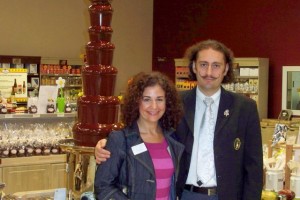 We heed the early morning call and start our day at a local chocolate factory.  The business has been around for several years; this is a new venture which combines a learning element to chocolate making.
I start with wine and chocolate pairings class. Our sommelier and resident personality Christophe grabbed our attention with his coiffed "moustache".  By his entrance and vivacious personality, I knew this wouldn't be your run-of-the-mill tasting.  It was light, fun and educational, highlighting what wines of the region are best paired with different chocolates-milk, Grenache, dark, orange flavored, ect.  This is a great stop to diversify the traditional wine tour route, and their chocolates are quite good!
Next we entered the chocolate making room.  The semi-industrial room had an air of seriousness to it; so I anticipated learning something here.  And we did: the terroir of chocolate.  We had an interesting discussion on why chocolate is best appreciated when you understand the terroir it comes from, just as with wine in France.  Laurent, chocolate chef for this site, kept the mood light and airy and encouraged us to make our own chocolates.  We walked away with our chocolate confections, a great souvenir.
Next-a warm welcome from Chateau Mont Redon in Chateauneuf du Pape.  We were treated to a private tasting and lunch in their wonderful tasting room, complete with a buffet table that seated 40 comfortably.  After a tour of the facilities, we enjoyed a starter wine, a 2004 Chateauneuf du Pape Blanc, which is made in small production so it is somewhat challenging to find in the States, but not impossible, it's well worth the effort.  We followed our tasting by a wonderful spread of local delicacies paired with wonderful reds, and although it was pouring outside, most everyone left Chateau Mont Redon with a sunny disposition: a very successful meal. One thing we try to impart during our tours is the feeling that you are privy to some fabulous wine experiences, and Chateau Mont Redon delivers.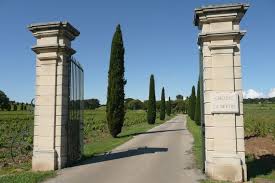 After about 20 minutes of rest time-we're off to a private soiree at Chateau la Nerthe, also in Chateauneuf du Pape.  It was a wonderful evening complete with music, private tours with the winemaker, and a great selection of wines from the estate and beyond.  I'm exhausted but very pleased with what we've seen and done so far, and looking forward to seeing more tomorrow. 
What are some of your favorite wines from Chateauneuf du Pape? What are your favorite chocolate and wine pairings? Let us know below!
Sign up for our eNewsletter and receive our FREE wine tasting guide.