|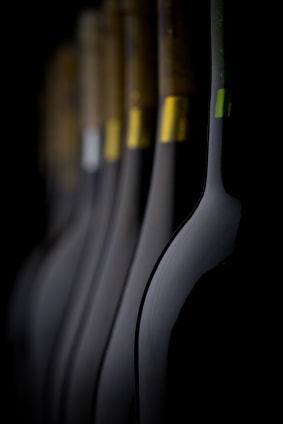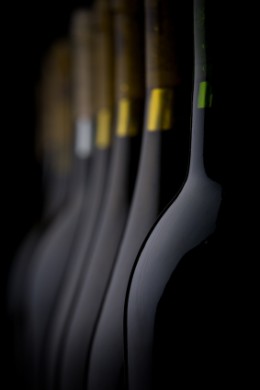 Many of our readers know from our blog post Champagne-Why I love this area, that we never tire of Champagne!  Bill focuses on non-vintage Champagne for this post, and allows the armchair traveler a tour of the Champagne Wine Region.
A recent extensive tasting at Wide World of Wines in Washington, D.C., allowed us to preview many
champagnes for the holiday season.
Variable in style, current offerings of nonvintage French champagnes proved well made and tasty. They will add indispensable sparkle to your holidays.
Vintage champagnes
are another matter. The great benchmark vintages of 1998 and 1995 are now long gone from retailer's shelves, and newer vintages have not been as outstanding. That said, those that do show some promise for the future are 2000, 2002 and 2004. I tasted some excellent vintage offerings, as you'll see. If not quite in the league of the exceptional 1998 and 1995 vintages, that is hardly a criticism. Here are a baker's dozen of quality champagnes for your consideration. (See our blog on Vintage Champagnes 
Champagne Wine Tours- the Best Way to Demystify Styles and Vintages
I am very fond of
Laurent Perrier Brut NV
 –non vintage– $35.) It was my house champagne when I lived in Bordeaux, and light enough to be served as an aperitif.  This is France's largest family owned champagne house. Their Laurent Perrier Brut 2000 was fuller bodied, at 50% Pinot Noir and 50% Chardonnay ($50), a very flavorful vintage champagne. As with all top rated champagnes, Laurent Perrier exceeds legal requirements by keeping the champagne on its lees during the bottling process for twice the legal minimum of eighteen months.
Delamotte Brut NV
($40) is a superior champagne, whose rich and creamy style was immediately appealing. All of its Pinot Noir and Chardonnay grapes come from
grand cru
vineyards. The house, which is owned by Laurent Perrier, famously uses wine produced but not used by legendary champagne house
Salon
.
Gosset is the oldest currently operating champagne house
, founded in 1584. Its production, formerly limited, is now expanding under the ownership of the Cointreau group. Their "Excellence" Brut NV ($30) would be a fine introduction. It is a good, medium weight champagne, and I am sure I tasted a bit of anisette, which may be explained by the touch of rare Petit Meslin grapes that are used in the blend. Their Grand Réserve Brut NV ($44) was better still, sparkling and rich, with a slightly astringent touch. The Gosset Millésime Brut 2000 ($85), was, I thought, the outstanding vintage  champagne of the tasting. At 57% Chardonnay and 43% Pinot Noir, it was very flavorful and satisfying, with mouth filling effervescence. (If you are interested in artisanal Champagnes, read our blog
Visiting Champagne, Part 2 .)

Bollinger Champagne, the James Bond favorite
, was founded in Ay in 1829. The house style is centered around the Pinot Noir grape, and therefore is a fuller champagne, as Chardonnay in the Champagne region tends to have a lighter style than in neighboring Burgundy. It selects 80% of its grapes from
grand cru
and
premier cru
vineyards, which are themselves only 20% of the Champagne appellation. The Bollinger Brut Special Cuvée ($50) only uses juice from the first pressing of the grapes, although legally, they would be entitled to use the fruits of the second pressing as well. Double 0-7 would be reassured by their devotion to high quality.
Deutz Champagne
, now owned by Louis Roederer, was founded in 1838. Their Deutz Brut NV ($35), equal portions Pinot Noir, Chardonnay and Pinot Meunier, is fermented not in oak, but in stainless steel. That probably accounts for the lighter taste, and crisp citrus notes. I found it distinctive, and a bit spicy. Their Blanc de Blanc 2004, 100% Chardonnay ($65), had wonderful floral notes. The Deutz Rosé Brut 2006 ($70) also featured floral aromas, and was mouth filling, with hints of cassis and pomegranate. This Deutz Rosé was a much fuller rosé champagne than one usually finds. It is elegant and effervescent, a rosé wine for family celebrations if there ever was one!The
A. Jacquart Cuvée Special Blanc de Blancs
($40), was lively in the mouth, flavorful, with a lingering finish. Their A. Jacquart 1er Cru Brut Expérience Blanc de Blancs ($40), was crisp and somewhat lemony, and would go nicely with seafoods or oysters. We were lucky to taste this bottling, as only 500 cases were made. The A. Jacquart Blanc de Blancs 2002 ($50) was pale golden yellow, a concentrated champagne with a longer finish. I found it of high quality, auguring well for the 2002 vintage.
When should you drink your holiday champagnes? Nobody has improved on the advice of the legendary Lilly Bollinger. "I drink it when I'm happy and when I'm sad. Sometimes I drink it when I am alone. When I have company, I consider it obligatory. I trifle with it if I'm not hungry, and drink it when I am. Otherwise I never touch it – unless I' m thirsty!" Of course you could always explore this lovely region, our most popular Champagne Sojourn is a great way to do so.
What's your favorite champagne? Let us know below?
Sign up for our eNewsletter and receive our FREE wine tasting guide.