|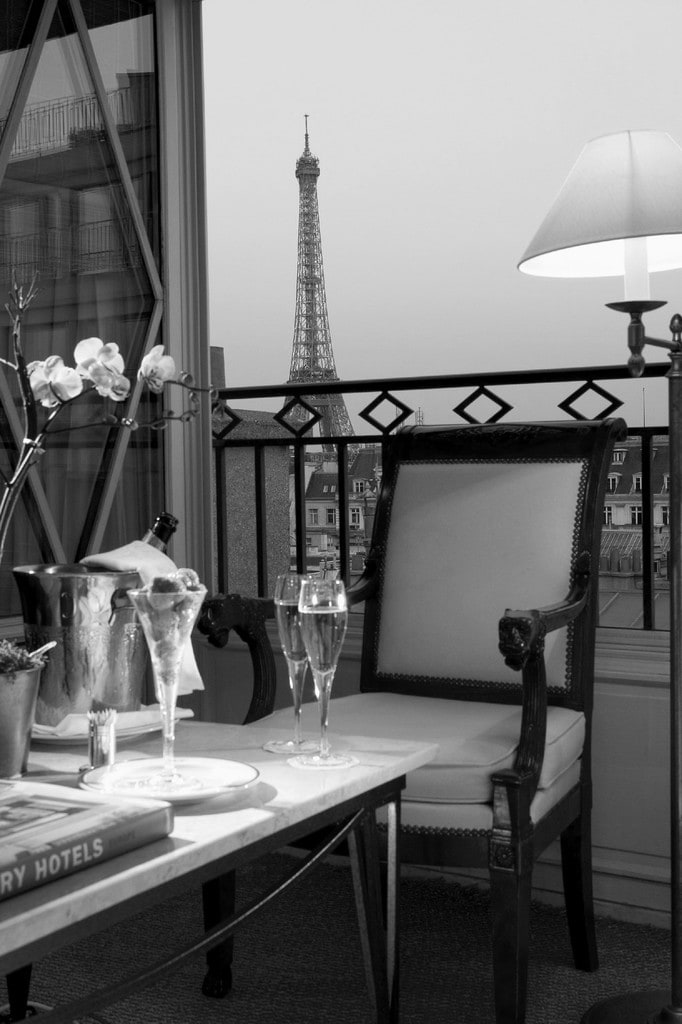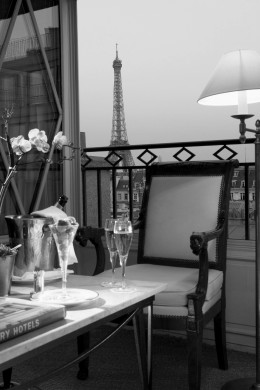 Top 3 Champagne Bars Paris : Where to Sip in Style
Dom Perignon – the monk for whom the famous Champagne is named – is rumored to have said upon taking his first sip, "Come quickly, I am drinking the stars!" We are wont to agree. And what better way to get a taste of the stars than in the City of Light?
Paris may not be the historical center of Champagne (especially for Champagne wine tours!)– that honor is given to the region that shares its name with the sparkling wine – but there are several wonderful Champagne bars in Paris to discover.
Our picks for the top three champagne bars in Paris:
Le Dokhan's Bar
Le Dokhan's is one of the oldest champagne bars in Paris, and remains one of its very best. More than 50 different varieties of Champagne are on offer by the bottle, with a reasonable 5 by the glass, which change regularly and span both pink and white.
Staff sommeliers are happy to help make a selection, particularly when it comes to bottles from smaller producers that might be otherwise unknown, even to connoisseurs.
Highlights of the Baroque bar's menu include frequent Champagne tastings and flights of Champagne paired with chocolate or even caviar. Champagne lovers should not miss out on an evening here.
Le Dokhan's Bar – 117 rue de Lauriston, 16th arrondissement – +33 1 53 65 66 99
Le Baudelaire
This bar doesn't deal merely in Champagne but also in Cognac; in fact, it's one of Paris' best – and only – Cognac bars. But the Champagne is nothing to turn up your nose at; over 40 bottles are available on Le Baudelaire's menu. Several Champagne cocktails add variety to the list, such as the Ode to Beauty, combining Champagne, vodka, lemon, peach liqueur and cranberry juice.
A fresco by Marco del Re pays homage to one of Baudelaire's most famous works, Les Fleurs du Mal, and overlooks the comfortable modern bar. Outside, wrought iron chairs provide a lovely place to sit and sip on the patio, weather permitting.
Le Baudelaire – 6-8 rue Duphot, 1st arrondissement – +33 1 42 60 34 12
Bar 8
The exclusive and chic Bar 8, located in the Mandarin Oriental hotel, offers enough choice for every Champagne lover to be happy: 40 different bottles and a host of cocktails, including the J'aime Paris 2.0, made with strawberry, limoncello, basil and Champagne, or the Dress Code Red, with rose syrup, raspberry, Campari, gin, rhubarb bitters and Champagne.
The bar itself is a modern space with a beautiful attached garden, perfect for sipping your bubbly out of doors. To accompany your beverage, a selection of small hors d'oeuvres is available from the adjacent Camélia restaurant.
Bar 8 – 251 rue Saint-Honoré, 1st arrondissement – +33 1 70 98 78 88
The next time you are in Paris, try one of these special spots, all three are worth the detour.
Sign up for our eNewsletter and receive our FREE wine tasting guide.