|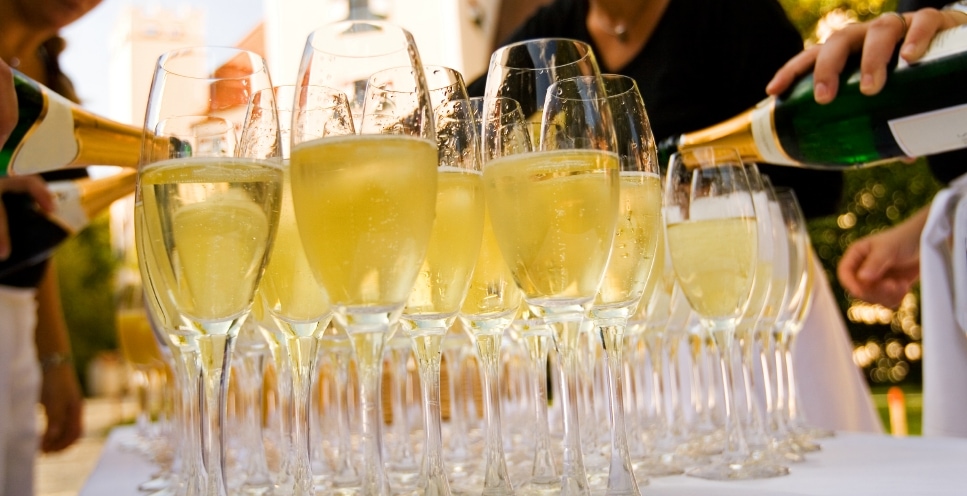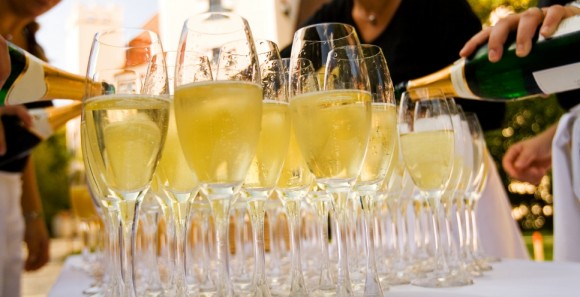 To help introduce French white wines and champagnes, the French Embassy on October 4 hosted a Taste of France showcase of wine, spirits and fine foods, with informative cultural and travel highlights also featured. The presenters were very knowledgeable, patiently answering queries from experts and novices alike. They represented a range of fine restaurants and wine dealers.
At $75 for French Wine Society members and $85 for nonmembers it was not an inexpensive event. But compared with comparable events in Washington and its region, which too often have become formulaic, featuring a lower entry fee, huge crowds, lukewarm entry level wines, and standard cheeses, this was another world entirely.
It was evident from the beginning that it would not be possible to sample everything. And so choices presented themselves. I had a look around the presentation rooms, and made a checklist of wines and sample foods that I really didn't want to miss. You may want to try that technique. For example, see what white wines to taste before beginning the heavier red wines.
French White Wines and Champagne
I decided to sample largely champagnes and white still wines, first eying a robust red Chateauneuf du Pape to go with my browsing luncheon, paté de campagne from Dartagnan, the fine producer of quality foods made in America, and inspired by the family's native Gascony. No surprise there – the paté de campagne and French bread were excellent, as was the sampling of high quality cheeses from The Cheeses of France. From the platter of choice cheeses offered, I had a Loire Valley Chèvre, a Camembert from Normandy, and a delicious Mimolette from the Pas de Calais, a sort of robust cheddar with lingering nutty flavors.
The wine I sipped was a Domaine du Vieux Lazaret Châteauneuf du Pape Rouge 2006 (sale price $31.99). It went very well with the rough paté de campagne. The Vieux Lazaret Châteauneuf du Pape Blanc 2007 (sale price $33.99) was crisp, and less creamy than some other white Châteauneufs. It was clear and refreshing. The Michel Magnien et Fils "Très Girard" Morey-St-Denis, from the outstanding 2005 vintage (sale price $41.99), was a potentially deep wine, which needs to settle down and age for a dozen years. The potential is clearly there.
The Remy Cointreau brand was distinctively represented. The presenter asked what style of champagne I preferred, and I answered that I liked a fuller blend.
And so he first poured the Charles Heidsieck Brut Reserve (sale price $37.99), the "best unknown champagne." As with other fine champagne producers, the aging, three years in the bottle prior to release, exceeds the minimum requirements of French law.
Then came the Piper Heidsieck Brut (sale price $29.99), much lighter, which is aged two years in the bottle prior to release. Both of these nonvintage champagnes were excellent.
The Piper Heidsieck Cuvée Sublime (not priced) was a taste revelation. With a higher dosage of sugar than the brut, this demi-sec was voluptuous – a real find. Try it with chocolate, they suggested.
The Piper Heidsieck Rosé Sauvage (sale price $38.99) was very refreshing, no cloying sweetness here. The "sauvage" in this wine is said to mean "youthful." The wine's color comes from the injection of pinot noir still wine into the blend.
My next column will consider the Rémy Martin cognacs, which were the subject of a special seminar. The Cointreau Noir (sale price $57.95) was excellent, assertive, full and flavorful, and less sweet than the original Cointreau.
I tasted more champagnes offered by Vranken Pommery America. As several of these were also named Heidsieck, I asked how this had come about, and was told a rather complicated and very French tale of complex family history, which I cannot possibly remember in its Balzacian intrigue, the upshot being that there are in fact three firms with a claim to the Heidsieck name.
The Heidsieck Monopole (sale price $29.99) was a good basic blend. Their Heidsieck Monopole Rosé (sale price $44.99) was crisp, with a touch of sweetness.
The presenter noted that the Pommery firm was the very first to develop a brut, or dry champagne, to suit the British market. Before that, he said, champagne was generally demi-sec.
The Pommery Brut Royal (sale price $38.99), a fine blend, said to be 95% from Premier Cru Vineyards, continues that tradition.
The Pommery Brut Appanage (no price given) is a blend of twenty vintages, with further cellar aging than the basic brut champagne. Pommery is also developing a Pop and Pink Pop line of champagnes for the American market, in the small quarter bottle, or split size (sale prices $11.99 and $13.99).
There was a good assortment of Lucien Albrecht Alsatian wines.
The Riesling Réserve 2007 (sale price $12.99) was good and full, auguring rather well for this difficult vintage.
The Pinot Blanc Réserve 2007 (sale price $9.99) was sweet, and seemed to me rather flaccid.
The Lucien Albrecht Cuvée Henri 2005 (sale price $19.99), a Riesling, was better, a rounder wine that is a special blend, named for the winemaker's grandfather.
A similar family tradition is shown by the Lucien Albrecht Cuvée Cécile 2005 ($19.99), a fine Pinot Gris which is named for the winemaker's daughter, the eighteenth generation of the family to be engaged in wine making. These special cuvées are made from selected grapes, and have extended aging sur lie for added body and flavor.
Louis Jadot from the Kobrand Corporation had several selections available.
Their Pouilly Fuissé 2006 (sale price $29.99) was lemony and refreshing – fresh, good and uncomplicated, "what you see (or taste) is what you get." A nice wine – but does it really have to be this expensive?
I did not taste their Chassagne Montrachet 2005, whose sale price, $39.99, was said to reflect the usual opinion that it takes second place to neighboring Puligny Montrachet. I am no longer so convinced of that.
The Louis Jadot Puligny Montrachet 2006 (sale price $42.99) is a good introduction to one of the most famous white wine regions of Burgundy, from a fine year for white Burgundy wines. It was very clear, not overly heavy, with good minerality, and will age well. The presenter spoke of the 2006 white vintage as a "classic Puligny vintage," one well worth seeking out. (The unspoken reference was to the superior and very pricey 2005 vintage.)
Louis Latour Grand Ardeche is a good, basic value unoaked white wine (sale price $10.99), one of those staple and inexpensive good quality French wines that you can buy with confidence.
The Louis Latour Meursault 2005 (sale price $39.99) can only begin to suggest the fine white wines from Burgundy within the Latour portfolio. This one is a good effort, with moderate acidity, flavorful, and it should age for a few years. The presenter made the point that white wines from Meursault tend to be more approachable at an earlier stage than those from either Chassagne or Puligny Montrachet.
The Louis Latour Puligny Montrachet "Sous le Puis" Premier Cru 2005 (sale price $47.99, and this is probably a bargain now for a 2005 Puligny Montrachet Premier Cru) was a fine wine – one of the clear standouts of the tasting. It was distinctive and good, not overly round, and its distinctiveness will surely develop over the years. The presenter, in response to my question, added the interesting note that Louis Latour uses oak barrels made from the Vosges, which he described as less porous than Limousin oak. Louis Latour has 2,600 barrels hand made to order and uses 1,000 of them, selling the rest to California vintners, thereby recovering the entire cost of the barrels which are used in house. Nice financial management. They use 60% new oak for premier cru wines, and 100% for grand crus.