|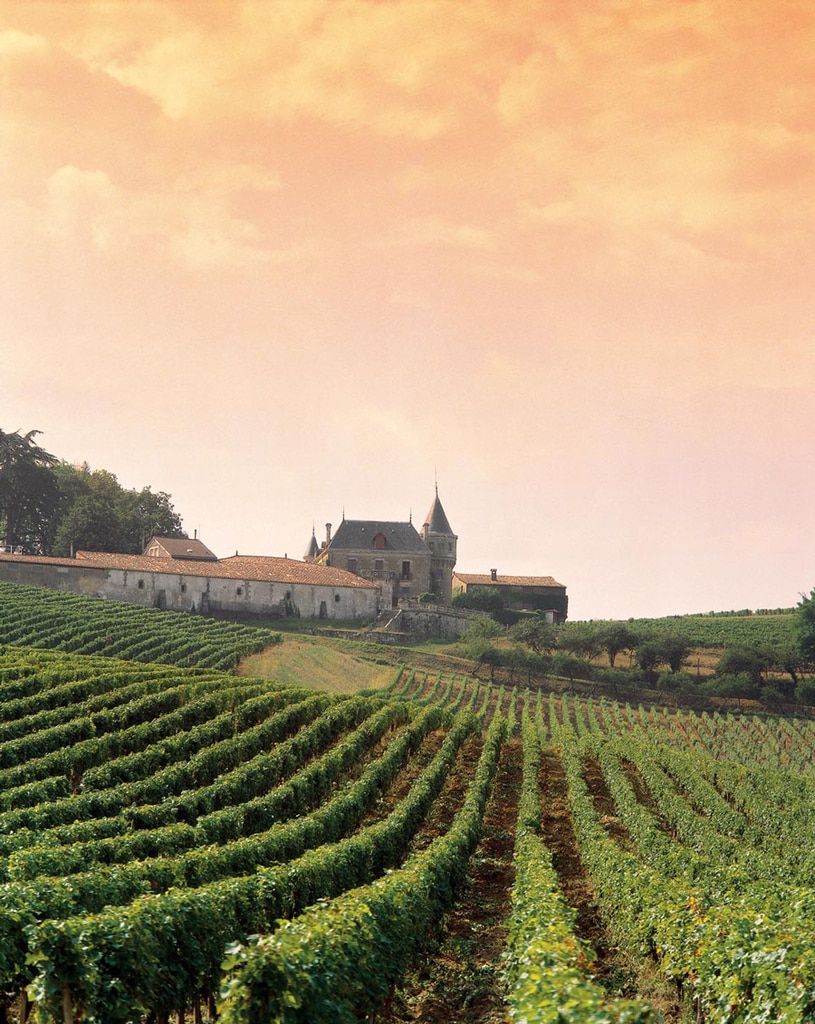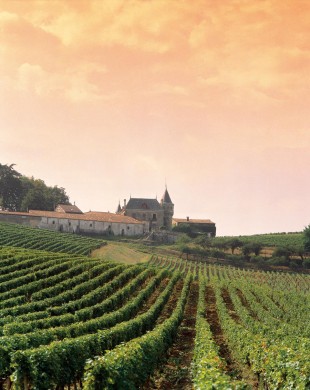 Many fine wines are produced in Southwest France, an area that includes Bordeaux and regional appellations. One does not exhaust the possibilities of fine wines by listing Bordeaux favorites. There are wines to suit every price range—from the very pricey Château Margaux, to regional country wines. Yet, in this vast region, reasonably priced wines far outnumber their expensive counterparts.
When is Bordeaux not Bordeaux when it comes to the price of the wine? Try Bordeaux regions which remain to be discovered, but are producing wines of good quality now.
For example, many wine lovers are beginning to discover the Entre-deux-Mers region, a separate appellation close to Bordeaux. The "two seas" referred to are the Garonne and Dordogne rivers, which unite to form the Gironde just north of Bordeaux. This region has fine white wines, usually favoring the traditional Bordeaux white blend of Sauvignon Blanc and Semillon grapes, at a fraction of the usual cost for classified white wines from the better known Graves region. The excellent Château Martinon (2012, $12) is a refreshing example of this region.
Similarly, the red wines of Fronsac and Canon Fronsac from the right bank of the Garonne River are fine bargains. Here, wine growing has been traditional for hundreds of years. Perhaps the best-known example, from a fine property, is Château La Rivière from Fronsac ($23 for the excellent 2009 vintage), the largest wine property in this region. The property dates to the time of Emperor Charlemagne, who ordered in the year 769 that a fort be constructed here. The elegant château that now graces the property dates from 1577. Grapes planted here are 90% Merlot, 5% Cabernet Sauvignon, and 5% Cabernet Franc. There is also a luxury wine named "Aria" which is made from a tiny plot of very old Merlot grapes. It is aged in 100% new oak barrels.
Two of my favorite country wines come from this Southwestern region. The first, Cahors, "the black wine," was in medieval days a leading wine export, for it travelled well. It was said to be well-known in Russia, whose nobility looked forward to their allocation. Cahors comes from the Lot Valley near the town of Cahors, the principal city of the rustic Quercy region. The main grapes used are the Auxerrois (now often called Malbec), Merlot, and Tannat. I particularly enjoy Château Chambert (2009 vintage, $21), which is produced bio-dynamically. This wine is a revelation, reminding me of fine Bordeaux wines several times more expensive than Chambert.
The rival to Cahors is Madiran, a deep wine made in the Pyrenees region south of the Landes area of Aire sur l'Adour from an assortment of grape varieties including Tannat, Petit Courbu and Cabernet Franc. In Toulouse, the home of the savory winter favorite Cassoulet, Madiran and Cahors each have adherents as the best wine to accompany the favorite local dish. Try the Château de Viella (2010 $11), from an historic property, made from 60% Tannat and 40% Cabernet Franc.
Some wines have their own distinctive folklore. For example, the sweet white Jurançon wine was said to have been given to the infant who became King Henri IV. The infant licked his lips – a sure sign of a gourmand in the making! This wine has a claim to being the oldest appellation, for it received a classification from the Parlement de Navarre over six hundred years ago! It comes from the city of Pau in the Pyrenees, a scenic region including Henri IV's castle and crib! It is either dry ("sec") or sweet, and there is a special bottling of late harvest wine (vendange tardive) that is ultra sweet. You might enjoy trying the Domaine Cauhape "Chant des Vignes Sec" (2011, $15) as an aperitif. It is made from Gros Manseng, Petit Manseng and Camaralet grapes. The sweet 100% Petit Manseng Domaine Cauhape "Ballet d'Octobre Moelleux" (2011, half bottle $12) might be a dessert wine alternative to Sauternes.
So it's not all Bordeaux. We're sure that as you travel, you'll enjoy making your own regional wine discoveries.  Let us know your favorites!
Sign up for our eNewsletter and receive our FREE wine tasting guide.