|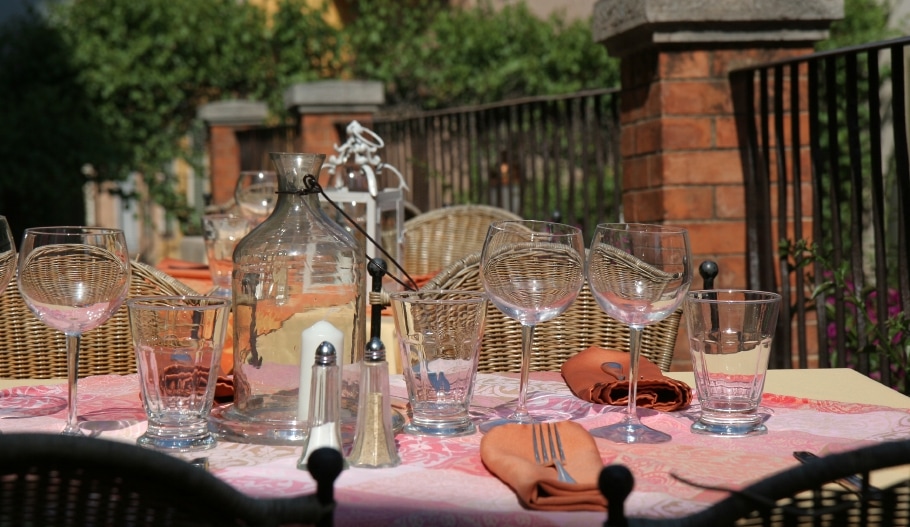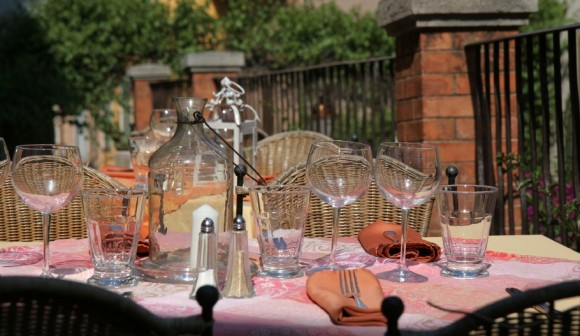 This is an exciting time for those interested in the Paris dining scene.
Of course, it's always exciting to be eating in Paris, but this particular excitement linked with the city has much to do with growing trends, particularly those coming from the other side of the Atlantic. As surprising as it may be, Gallic cuisine is taking some cues from American chefs… and putting their own spin on the rapidly growing small plates trend in Paris.
While restaurants like these are popping up all over Paris, some chefs are doing particularly interesting things with the trend. Here are three addresses where you should definitely try to snag a table.
Frenchie
Frenchie has taken Parisians by storm since it opened, so much so that it's nearly impossible to get a table at the restaurant unless you book several weeks in advance. Luckily, Frenchie Bar à Vins is just across the street, and it's arguably even better than the original. There is a no-reservations policy here, but sidle up to the bar and grab a glass of whatever is opened — by the glass offerings change regularly — and the wait won't seem quite so long.
The menu's Anglo influences don't stop at small plates: chef Gregory Marchand is famous for his use of chutneys, and veal sweetbread "nuggets" and pulled pork sandwiches are frequent guests on the ever-changing menu. The cheese plate often features choices from across the pond, with cheddar, Stilton, and more from Neal's Yard Dairy.
This one is closed on the weekends — a sign of a surefire success in Paris — so try stopping by midweek soon after opening, around seven PM, to be sure to get a table.
5, rue du Nil 2
nd
arrondissement  
L'Entrée des Artistes
L'Entrée des Artistes can be found on a tiny street near Oberkampf, a street you'd probably walk right past if you weren't looking for it, but passing up this gem would be a huge mistake. The small restaurant has very few tables, but you have the option of sampling the house small plates at the bar, an option you should definitely cash in on.
This restaurant can only aptly be described as hip: dim lighting, a divey atmosphere, and servers that are curt even by Parisian standards. But the wine list features a bold selection of natural bottles, and the house cocktails are innovative and delicious with quite a few savory touches making them perfect to sip alongside nibbles. The menu changes daily, but each plate is a study in the comprehension of quality ingredients; frequent players include burrata and foie gras. If the flour less chocolate cake is on the menu, be sure to order one… or two. The secret to the moist, tender quality is chestnut paste.
8, rue de Crussol 11
th
arrondissement
Braisenville
Braisenville means "cinder in the city," which suggests a meat-based menu, but while Braisenville is famous for its black angus steak, there are quite a few small plates on the menu that are definitely worth sampling.
Here, the name of the game is playing with sight and flavor. A flavorful dish of mushrooms is completely covered with a plain, beige potato puree. It takes a spoon to see what lies beneath! And while beef is frequently served very rare or even raw in France, you'll be pleasantly surprised by the black-and-blue "cru/cuit" veal. Innovation is the name of the game here, and it is played very well.
36, rue Condorcet
9th arrondissement
  Let us know about your Paris dining adventures! Comment below!
Sign up for our eNewsletter and get our FREE wine tasting guide.