|
There are a variety of wine apps out there to assist wine lovers in their quest for the perfect vino. Do you want to learn more about the wine you drink? Perhaps understand how to match wine with the food you're eating?  I'm not suggesting you become a wine snob, but having a little knowledge can go a long way.
Here are our must have wine apps:
Vivino is a massive wine database with over a million different wines. It's a great to archive wine you've tested and to discover new ones.  But it's more than that. It's a great wine app to have handy when you go into a store, because you can look up wines (by taking a photo of the wine label) and read peer reviews.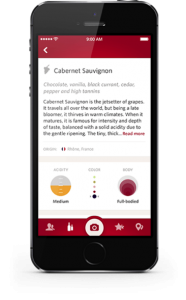 The app is also integrated (like so many things are these days) with Twitter and Facebook, so you can share the wine you're tasting with your friends and followers.
Cost: free
Platforms: iOS, Windows & Android
This is an ideal wine app for the rookies out there. Creator and wine expert, Laurie Forster takes you through a crash course in wine with her picks, podcasts, and videos.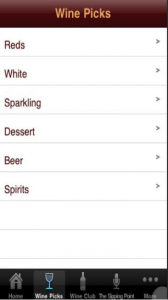 Laurie's approach helps demystify the elitism of wine culture with clarity and wit that she is well known for.
Cost: Free
Platforms: iOS & Android
There is only one thing better than wine and that's cheese. They belong together like the great lovers Anthony and Cleopatra. This app focuses less on wine and more on pairing it with cheese. So even though it's not technically a wine app, we felt it was too good to not discuss.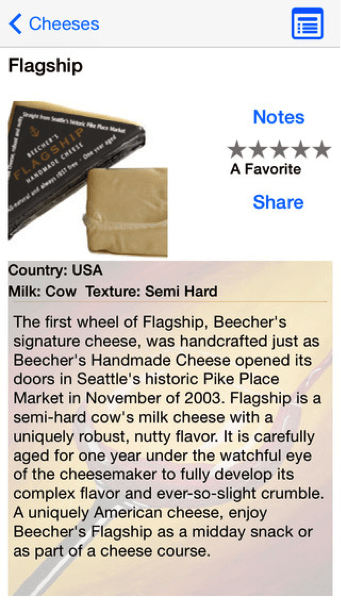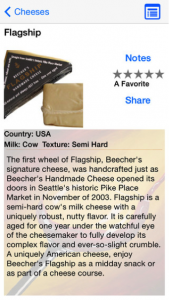 You can search through hundreds of different cheeses. Each cheese comes with information about its history, flavor and pairing suggestions.
Cost: $2.99
Platforms: iOS & Android
Speaking of pairing, this app provides wine recommendation based on matching it with food. It also helps you pick the right wine for a special occasion or a desired taste.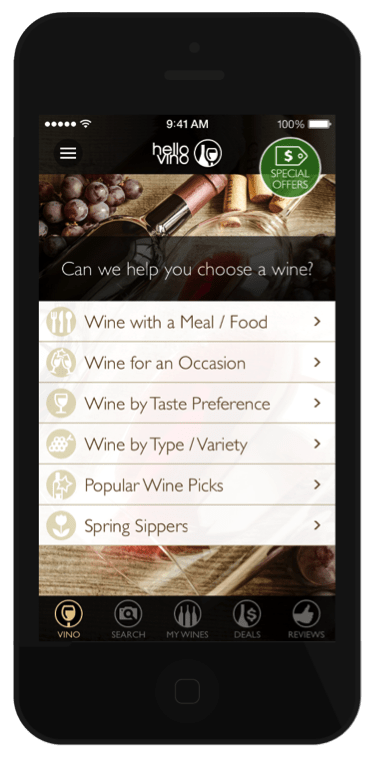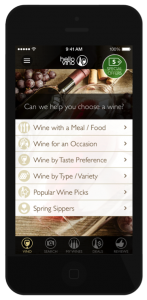 This is the essential app for anyone who doesn't have the faintest clue what to buy. Going for a dinner party and don't know what to take? Have a date and not sure what the best wine is to break to ice? Don't stress. Simply turn to Hello Vino.
Cost: free
Platforms: iOS & Android
Delectable, which recently released version 4.0, allows you to scan/photograph a wine label and receive relevant information in seconds.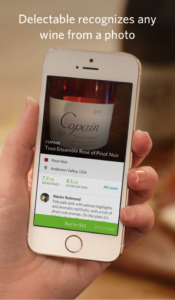 Delectable has put together a database for almost all wines, allowing the app to provide you with instantaneous reviews. While Delectable was once used for recording what wines you were drinking, it now allows you to learn more about the wine and build a taste profile for recommendations at the same time.
Cost: Free
Platform: iOS Only
The claim of this wine app is that it can predict what wine you will like. How does it do that? By palette profiling you with questions relating your personal flavor preferences.
The idea sounds absolutely novel and is worth a try just to see if it's right.
Cost: Free
Platforms: iOS Only
To paraphrase the wine writer, Andrew Jefford: "Burgundy tastes better with knowledge." The Climavinea app gives users the knowledge needed to understand and appreciate all the nuances of France's famed wine region.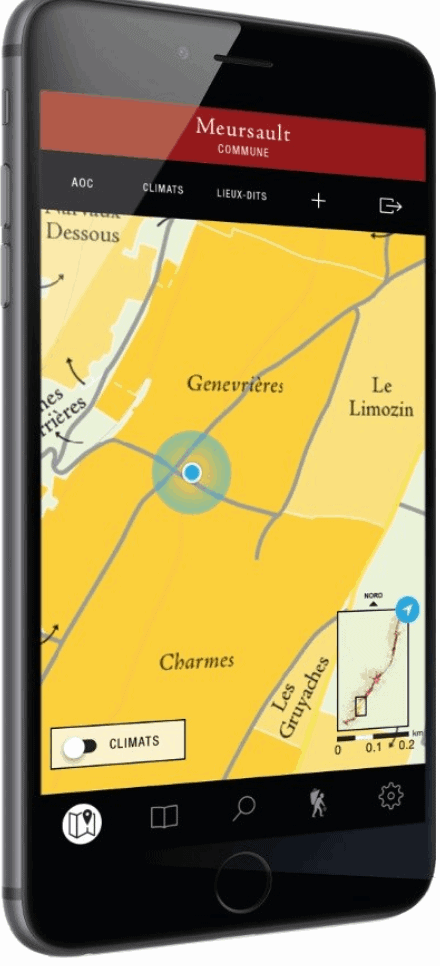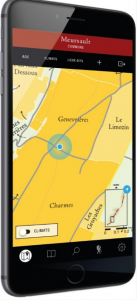 This app provides interactive maps of Burgundy and contains profiles of 132 of the region's most remarkable estates and negociants. An updated version reflects the latest changes at top estates through October 2018.
Cost: $24.99
Platforms: iOS & Android
Article kindly contributed by Bradley Rowe and the team at Winery Explorer, Western Australia's first wine app!
Sign Up for our eNews articles and receive our Free Guide to Wine Tasting Like a Pro!