|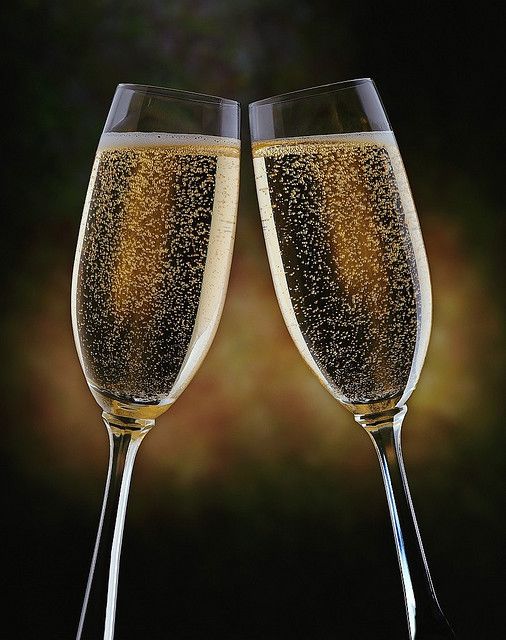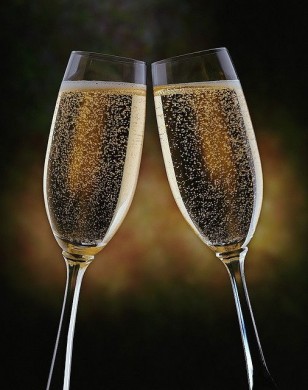 It's not too late for considering Valentines Day wines. What makes the wine "special," though, is not just the wine itself. Also bear in mind the person with whom it is shared, and occasions you have enjoyed together. Those shared associations will be more meaningful than a pricey wine bought off the shelf just before Valentine's Day.
French Valentines Day Wines for Your Special Someone
Here's an example. Our wedding year turned out to be a great year for marriages, but a poor Bordeaux vintage. Nearly every wine château just declassified the wine to a generic village label. But when we lived in Bordeaux, we visited a top rated château, Brane Cantenac in the Margaux region of the Médoc, and found the owner surprised to have recently discovered a cache of wine from that vintage. He gave us several bottles, which we treasured all the more because of their rarity. After all, it was a vintage that according to château records, wasn't supposed to exist! Over the years we enjoyed the wine for special occasions. It was not the best Bordeaux in the cellar, but it was surprisingly tasty, and full of shared meaning, special for both of us.
If you and that special person have enjoyed wines together, what are the preferences that have emerged?
If your partner loves Bordeaux, for example, Valentine's Day is probably not the best time to serve one of your own favorite wines from Burgundy! It's about the other person, and your shared favorite wines. That's how you will show that you have been listening, and heard your partner's opinions about favorite wines. (Don't worry. You'll probably have a nice bottle of Burgundy served at your next birthday!) Look back on pleasant occasions. What wines were served, and what was your partner's opinion of them? Few things are so genuinely flattering as to remember an opinion, and then to serve that wine – "Do you remember when we enjoyed this wine, at that little French restaurant in the East Village?"
Perhaps you have some bottles of special wine which you have been waiting, and waiting, to serve on a special occasion. This could certainly enhance the occasion. But don't wait too long – a treasured bottle will evolve over the years, and might lose some of its magic if it is cellared too long. But at another level, a rare wine from your collection or cellar could have special shared meaning. Suppose your special person has a favorite restaurant.
Many restaurants now permit bringing a bottle of wine, particularly if it is a vintage or wine property that is not in the restaurant's cellar. Usually there is a corkage fee is charged, perhaps $30 or so. Your sharing a fine wine in a restaurant of your partner's choice would be a fine and appreciated gesture. You see my reasoning here. The wine should be about the relationship itself, and have meaning for you both. That is probably better than simply offering one of your favorite wines.
But what if you have just met? There has been no time for traditions to form. You know that your friend always orders white wines, for example, perhaps a glass of Chardonnay, but there is no special favorite wine. You could certainly say that you had noticed that preference for Chardonnay, and it seemed that a nice Chablis (William Fèvre "Les Champs Royaux" 2012 $21) would be fitting. It is a pleasant, tasty wine, a genuine Chablis, and would be a compliment to your partner. Or, a taste preference for a Bordeaux blend could lead to a range of choices, such as Château Berliquet, an excellent St. Emilion grand cru (2010 $36). If the year that you met happens to be an excellent vintage year, like 2009 or 2010, that is a fine way to start a wine tradition with special meaning! 

Valentine's Day is often the right time for serving champagne. But champagne comes in various styles, not to mention a price range from reasonable brut to pricey vintage champagnes. Does your special person have a favorite champagne that you have enjoyed together previously? If so, problem solved, and your thoughtfulness will be noted.  If not, perhaps it's time to begin a new tradition. You'll find that often rosé champagne is thought appropriate for Valentine's Day. The best rosé champagnes are quite pricey, and vintage bottles even more so. An alternative is a quality bottle of rosé wine, not overly sweet, try a bottle of Sasha Lichine's excellent Château d'Esclans ("Whispering Angel" ). And for champagne, why not start a new tradition with a bottle from a fine Champagne firm, such as Taittinger, that ranges from nonvintage brut ($40) to rarer vintage bottling? All tend to be in the lighter style that goes well with the wine's effervescence.
Who knows – you may be starting your very own Valentine's Day traditions!
Receive timely updates and promotions and a free Guide to Wine Tasting Like a Pro-Click Here!