|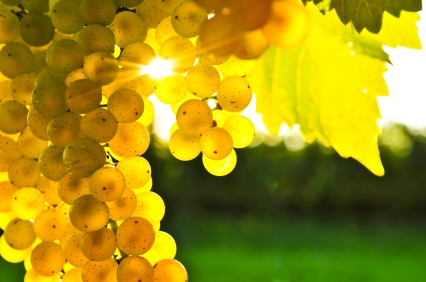 Chablis Wine and the Chablis Wine Region: Authenticity and Value
A recent Washington tasting of the Burgundy wines of Louis Latour from the 2009 vintage had a pleasant bonus. In 2003, the potentially fine Chablis house of Simonnet-Febvre was purchased by Maison Louis Latour. Considerable expense brought the nine-acre acquisition far closer to realizing its potential. The 2009 vintage of Chablis wine was a fine one, better than either of the two previous years. The late summer months featured abundant sunshine and just enough rain, all the way to the harvest. And so here is an opportunity to gauge Simonnet-Febvre's  progress.
First, let me say that Chablis wine is one of the great pleasures of French wine making.
Chablis: Beyond Jug Wine
Technically part of Burgundy, the region is on a base of Kimmeridgian limestone – the same white outcropping that reappears as the White Cliffs of Dover across the English Channel.
I like to think that this is why this type of wine goes perfectly with shellfish. In any event, it deserves to be better known.
If you like a glass of flavorful white wine before dinner, Chablis might be your choice.
And if you have only tasted wines of that name which are not from France, you owe it to yourself to taste the real thing – pleasant, flavorful, with good body and occasional fruit notes.
Chablis tasting event:
All of the wines tasted are of course 100% Chardonnay, the product of 35-year-old vines.
The house basic Chablis (sale price $12.50) was a bargain, flavorful with a touch of citrus.
The Chablis premier cru "Les Vaillons" ($21) was much more stylish, also with lemon accents. This first growth, one of the more than forty first growths in the Chablis appellation controllée, is one of the very best. Whether your choice is from Simonnet-Febvre, or one of the other fine houses such as Moreau or William Fèvre, a "Les Vaillons" is a reliable choice.
But their premier cru "Montmains" ($25) was even better, more rounded and with further dimension. This would be a superior wine to serve with the first course of a fine dinner.
Chablis Grand Cru, alternative to Burgundy whites:
Then came the treat of the Chablis tasting!
The Chablis grand cru "Les Clos" ($50), generally thought to be the finest of the seven grands crus that adorn a small hillside across the Serein River from the town of Chablis.
It had more depth, perhaps reflecting also its barrel fermentation (the other wines were fermented in stainless steel), with a mouth filling touch of flavor. This wine developed as it was tasted.
Not inexpensive, it does show that grand cru Chablis wines are available for far less than their storied white Burgundy counterparts.
Visiting Chablis:
An afternoon in Chablis, with visits to one of the grand wine houses, is my idea of a memorable occasion.
When you go, don't forget to ask the winemaker whether the fermentation takes place in barrels or stainless steel. This is a matter of professional difference in Chablis, with opinions strongly held.
Since this is an area where spring frosts are common, you might also ask how that affects the crops.
And do ask about the vintages.
How does the weather affect the wine, and what can the winemaker do to offset nature's vagaries?
Pretty soon you and the winemaker will be old chums – it's easy when you are each enjoying a chilled glass of vintage Chablis!