|
Bordeaux Prestige Wine Tour:

The Medoc, Pauillac and St. Julien appellations
I feel like a princess. Chateau Pichon Longueville Baron is an exquisite property, and my petit group of 8 people has private use of the entire place during this week of wine touring. Each room is beautifully appointed, having been recently restored to its original 1851 glory. My room and en suite bath is as big as entire floor of my house!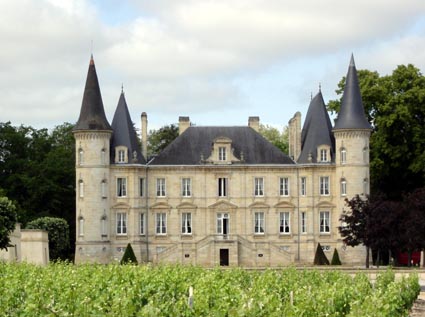 The food and wine extravaganza began last night with Champagne — yes, the real thing, a 1993 Laurent Perrier — and a four course meal, each paired with a different wine. The meal was a classic fish, meat, cheese, dessert sequence. With fish, we relished an interesting Sauterne, mostly sauvignon blanc instead of semillon. Everyone loved it. One of the two reds was a 1995 cab (blend, of course) made right here at Chateau Pichon. For dessert we had a 40 year old port that was divine. (For my chocaholic friends, the actual dessert was a dark choc/fresh raspberry concoction. I shared it in spirit with you.)
I promise not to rehearse every meal, but this one was pretty amazing.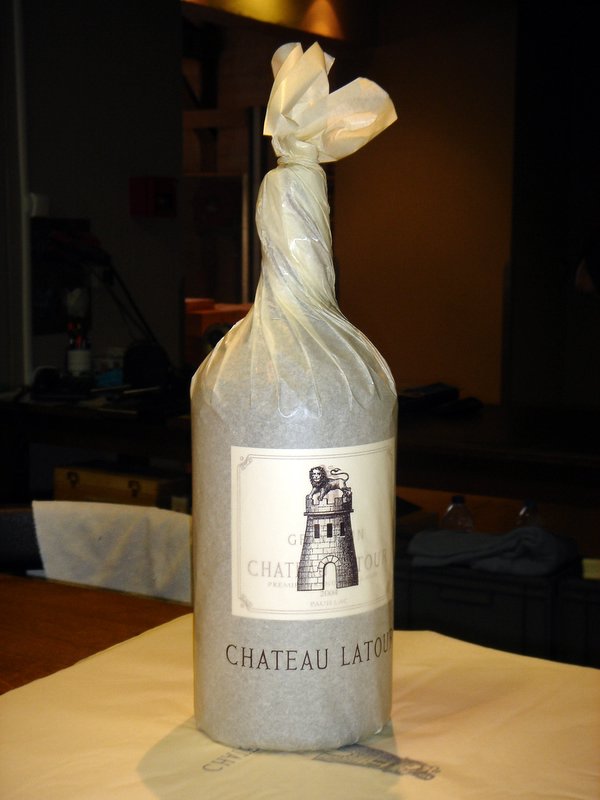 Today we visited two First Growth vineyards in Pauillac appellation — one from the original 1855 classification (Chateau Latour, which I can see from my bedroom window) and the only winery ever to be "promoted" to First Growth (Mouton Rothschild in 1973). There are only five total prestigious 1st growths, and I will be visiting all of them this week. At each winery we tasted three small samples of new wines, either ready for bottling (2006) or second fermentation in new oak (2007), from their Grand Vins and second/third wines. Although I didn't really expect to taste the expensive older wines, or even the superior 2005's, it would have been most interesting.
In between these two large, sophisticated wineries we visited 2nd growth Leoville de Las Cases in the Saint Julien appellation. It is much more rustic and approachable. In fact, the cellar master gave us our tour and tasting. We tasted 6 wines, all 2004s and all predominantly merlot (but also blended), from three different properties owned by this family.
This evening we will once again dine at the lovely Chateau Pichon, but this occasion will be different because author Dewey Markham will join us to discuss his book on the 1855 classification system. (I know that sounds a little dry, but this system has defined quality wines for more than 150 years!)

Cheers, Kathy