|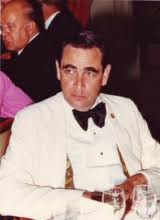 Our Wine Editor, Bill Shepard, has lived extensively in France and speaks French fluently. A college French major, Bill then had a Fulbright grant and taught at the Lycée Jean Giraudoux, Châteauroux (Indre). During his leisure hours, Bill served as translator at châteaux tours throughout the Loire Valley. He also notes that he missed by just a year having the actor Gerard Depardieu as his student at Châteauroux.
While a law student at Harvard, he led a college group for a summer in France, that featured bicycling throughout the Loire Valley and the French Southwest. He likes to note that his wine tasting career began then, with some iffy bottles of Algerian wine, an episode that he has detailed for the Wine Spectator.
His career as a diplomat included tours as Consul or Political Officer at our Embassies in Singapore, Saigon, Budapest and Athens. He then served as Consul General in Bordeaux, where he got to know each of the 20 départements of the Southwest region thoroughly. While Consul General, he spoke at the Universities of Poitiers, Bordeaux, Toulouse and Limoges.
Bill has personally visited and assessed the wines at over sixty of the finest wine châteaux of Bordeaux, Burgundy and Champagne, including every first and second growth of the Médoc region of Bordeaux, every primary growth of Pomerol and St. Émilion, as well as Château d'Yquem, the Domaine de la Romanée-Conti, the Domaine Comte de Vögué, Taittinger and Pol Roger, and other leading estates, from Alsace to Châteauneuf du Pape.
Bill considers the now popular point scoring systems for wines to be misleading and simplistic distractions. See if you agree! His book, Shepard's Guide to Mastering French Wines, explores the world of French wines. It is written as a regional wine guide, with the hope that you soon visit France, and that your enjoyment of these wine treasures will grow. He hopes that in this way his writings will add to your own enjoyment of French wines, as you develop your own taste… the only standard that really counts!