Dear Wine Lover and Explorer,
Are you looking for unique France wine tours filled with memories that extend far beyond your return?
French Wine Explorers offers guests authentic luxury experiences in France's famed wine regions. Our exclusive focus on wine tours in France and Italy is unique. Our France wine tours reflect extensive experience and personal relationships with the area's finest estates, guides, and hotels. We offer tours designed exclusively to turn wine lovers into connoisseurs in just a few days.
What makes us so unique?
Many travel companies offer wine tours amid a myriad of other vacations. We have one sole occupation: creating impeccable luxury tours to the French wine country. You will benefit from our intimate knowledge of France. And we handle every detail–from the moment you arrive to when you bid au revoir. Some wine tour companies focus on only one French wine region.  We specialize in all French wine regions. We provide a unique insider's perspective only a French wine tour specialist can provide.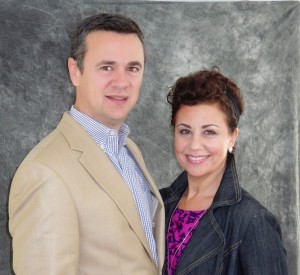 Along with a range of package tours, we provide exclusive customized private tours. For these tours, guests design their personal dream getaways to France's wine country. Tour exclusive estates, and cooking classes, spa services, and/or guided city and museum tours. Our true specialty is multi-regional wine touring in France. All tours include the finest hotels or private chateaux, expert guides and deluxe transportation.
Why our background is a perfect match for you:
Pascale, an American of Franco–Persian descent, is a tour and travel industry veteran since 2000. Pascale has been named one of the Top Travel Specialists in the world by Condé Nast Traveler since 2011.
Pierre is a French native with a background in international finance. Travel and fine wine have been common denominator for us since we met as teenagers. We are often on the search for our next favorite wine experience.  We acquired French Wine Explorers help travelers enjoy the ultimate wine experience in France.
We have both lived and worked in France and the United States. We currently call St. Michaels, Maryland our home. We make frequent visits to France to further our relationships with our supplier friends. We also love to enjoy time with our family and our guests, and to stay on the cutting edge of our industry. French Wine Explorers reflects our heritage, interests, experiences, and talents. Our tours allow travelers to share and experience our passion for France and its wine country.
We hope you'll join us soon for a great wine and food adventure in France – à bientôt!
Learn more about Paris Wine Tours, Bordeaux Wine Tours, Burgundy Wine Tours, Loire Valley Wine Tours, Rhone Valley Wine Tours, Provence Wine Tours, Champagne Tours or Italy Wine Tours.
Save
---