|
It's hotter than ever, but that is no reason to stint on your enjoyment of French wines. Let's add to last month's column on white wines, and find some red and rosé wines that will add to your summer dining pleasure.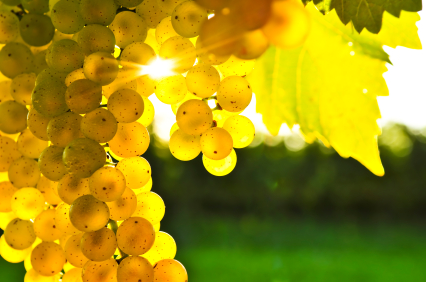 Red wines offer a challenge in the hot weather. Perhaps that is why the most famous red wine for hot weather drinking is Beaujolais, the one red wine that should be chilled before serving. It is produced in a picturesque region just south of Burgundy. The area is a tourist's delight, and I remember with pleasure a visit ending with a meal of exquisite poulet de Bresse and an assortment of Beaujolais wines. Chicken, roast fish, hamburgers or Caesar salad with shrimp would go very well with these wines.
Folklore abounds. It is said that the fictional Clochmerle, filmed with the delightful comic actor Fernandel, was modelled after a Beaujolais town. Here the gamay noir grape, outlawed in Burgundy, reigns supreme, producing light, pleasant wines that have fruit flavors. There are now ten classified crus in addition to Beaujolais and Beaujolais Villages, and they range from $10 to $15 for the most part, in a scale of flavor intensity, from Fleurie (lightest) to Moulin à Vent (the only one which might age). Pick your own favorite. Mine is Chiroubles, which is on the light side, but with wonderful berry flavors. Duboeuf is a reliable producer, and the Château de la Chaize in Brouilly also produces an excellent cru ($16) and welcomes visitors.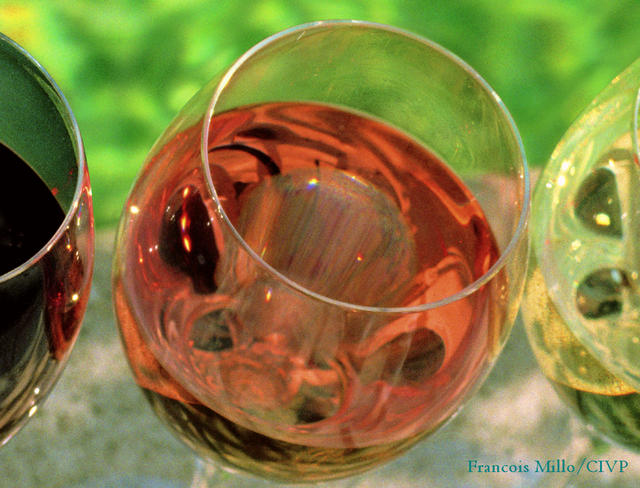 In France, rosé wines tended to come from either the Loire Valley region of Anjou, or from Provence. Bear in mind that Loire Valley rosé wines tend to be rather light, while those of Provence are a somewhat deeper taste spectrum. Most are not very expensive, and the $12 range will offer some choice, but there are some fine exceptions. However, since rosé wines are selling well now, other producers, particularly from Bordeaux, are beginning to enter the market.
There are no rosé grapes, and although the EEC tried to rule to the contrary, rosé wine is not a blend of white and red wines. They are red wine grapes, the juice of which is colorless. The color, usually a pale pink, or possibly salmon, is produced by having just short contact with the grape skins, which impart color. In another technique, the saignée or "bleeding," some juice is run off to make the remaining red wine more robust. The runoff wine is now saved as rosé wine.
Chilled rosé wines can accompany a spectrum of foods, but I find they go perfectly with barbeque, or perhaps roast pork or chicken that you have just taken off the rotisserie. Tavel is a famous rosé wine production region of Provence, that produces only rosé wines. Try a 2008 Château de Segries Tavel Rosé ($11 retail) for a rich, flavorful taste, with some hint of cherry or raspberries. From Bordeaux, I have enjoyed Château Pavie Macquin Rosé (well priced at $12), but I have found the Château Rosé Bourbon ($9) disappointing, sweetish and commercial. From Anjou, the 2008 Domaine des Nouelles Rosé d'Anjou, at just 10.5% alcohol, is light and dry, and at $8.99 a good bargain.
 Wine Of The Month
Top of the line for rosé wines is Sasha Lichine's Château d'Esclans, Esclans Rosé Côtes de Provence ($37). Mr. Lichine, the son of legendary Bordeaux winemaker Alexis Lichine, sold his interest in Château Prieuré Lichine in the Margaux region to buy this estate, and set out to make the finest rosé wine. A subtly rich wine, with layers of flavor, he may have achieved his goal. And for $37 a bottle, why shouldn't you treat yourself and your guests to the best?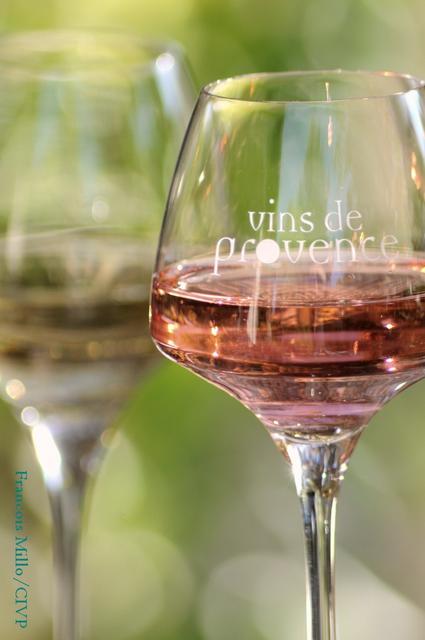 William S. Shepard, Wine Editor
Related articles:
Some French White Wines for your Summer Pleasure
French Wine Explorers in the press
Copyright ©2009 French Wine Explorers