|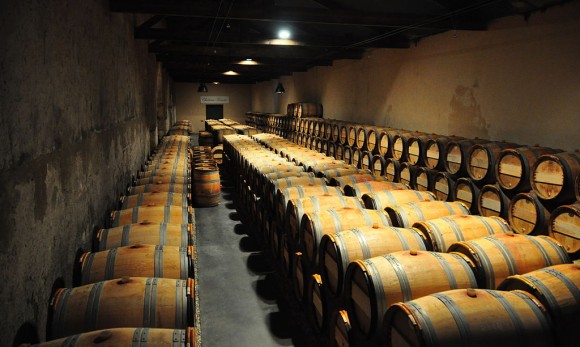 Chateau Kirwan: Great place for oenophiles to visit
Chateau Kirwan, 3rd growth of Margaux, is one of the most dynamic properties in Bordeaux when it comes to Oeno-tourism. The always elegant Nathalie Schyler who manages this family property has always had an open house approach to wine enthusiasts, wining Best of Wine Tourism awards for several years in a row, profiting from the proximity of the city of Bordeaux to Margaux. Nathalie was one of the first Chatelaine to have the idea of inviting guests to dine overlooking the barrel cellar, the first also to offer picnics in the beautiful rose gardens of this 18th century family property.
Chateau Kirwan is one of the few properties always willing to open bottles with some serious age to allow punters to really understand how Bordeaux wines evolve with age. More guests will now be able to enjoy Nathalie's hospitality. Chateau Kirwan has created a beautiful visitors center – a reception room, tasting room and boutique that allows for small intimate groups in a private salon and for up to 150 for a sit-down dinner in the renovated bottling hall with its glass doors opening onto gardens and overlooking the gravelly outcrops of vines surrounding the chateau and the big open fire for winter evenings.
What Bordeaux or Margaux chateau has your favorite tasting room? Tell us why below!