|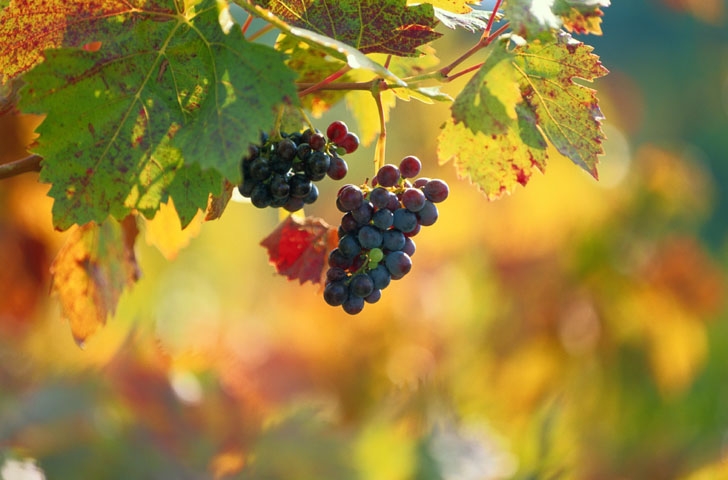 French red wine preferences change with the seasons. Summer wines, like Beaujolais, are flavorful and fruity. They are meant to go with light, informal meals. Winter wines, deeper in flavor, are made to complement robust meals. Like summer wines, they are neither pricey nor hard to find.
We'll take a look at three fine French red wines for cold weather months, Côtes du Rhône, Madiran, and Cahors. Of the three, Côtes du Rhône is medium weight and flavorful, Madiran is a striking wine that can resemble a Bordeaux, while a well aged Cahors is the deepest wine of the three.
Let's take Côtes du Rhône first. This is a long area, stretching along the Rhône River for several hundred kilometers. It has been an Appellation d'Origine Contrôlée (AOC) since 1937. The red wines are a blend, dominated generally by the Grenache Noir grape. There is actually a hierarchy of wines, with Côtes du Rhône Villages at the next level and more alcoholic. There are 18 separate and named village wines, such as Côtes du Rhône Villages (Visan).
The Côtes du Rhône had a fine 2009 vintage. The wines produced were flavorful, and of an exceptional quality. The wine is robust rather than subtle, and would be an excellent starting point for your enjoyment of wines of the Rhône Valley. The Chapoutier Côtes du Rhône 2009 ($10) and the Perrin & Fils Côtes du Rhône 2009 ($13) are tasty examples. They also go very well with your after dinner cheese course.
Next, let's sample the "black wines"of Cahors, in the French Southwest. They have been famous for centuries – in the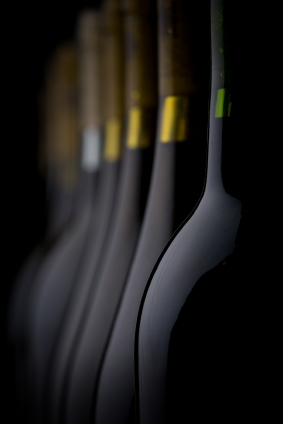 early Middle Ages, this wine was shipped in some quantity to Russia! The wine has a long and rich history, although AOC Cahors as a classification has only existed since 1971. It is largely produced from the Malbec grape (70% of the wine), supplemented by Tannat and Merlot grapes. The Malbec grape by the way used to be called Auxerrois locally, after the town of Auxerre in Burgundy. Now that it has achieved fame in Argentina and Australia as Malbec, the Cahors region has started to follow suit!
Cahors is a robust and flavorful wine which keeps very well and goes perfectly with hearty winter dishes. My favorite Cahors, a fine Château Chambert, might be the perfect accompaniment to a rich Cassoulet on a cold wintry night. At $24 for the 2009 vintage, it's a good buy.
The third rich French red wine for the cooler weather is Madiran. Some purists from Toulouse will insist that Madiran goes even better with their Cassoulet than Cahors. Madiran, AOC created in 1948, takes its name from the village of Madiran not far from the city of Pau, near the foothills of the Pyrenees, in the Basque countryside. Here, the prevailing grape used is the sturdy Tannat, and the wine must contain at least 40% of that grape, along with Cabernet Franc and Cabernet Sauvignon. Perhaps the best known Madiran is Château Montus, which is 80% Tannat and 20% Cabernet Sauvignon. Château Montus (2009 vintage $16) is very flavorful, with striking ripe fruit flavors and an intense color. Better decant it for an hour or so before serving.
These three French red wine selections, Côte du Rhône, Cahors, and Madiran, will delight you in wintertime, without breaking your budget. Try making a savory Cassoulet in your slow cooker. It goes so well with either Cahors or Madiran!
Bill Shepard, Wine Editor
Related Articles:
Some French Red and Rosé Wines for Your Summer Pleasure
French Wine Treasures: The Rhone Valley
Call Us Today at 1-877-261-1500 or email us at [email protected]
Sign up for our Enewsletter and receive our FREE wine tasting guide
Copyright ©2011 French Wine Explorers