|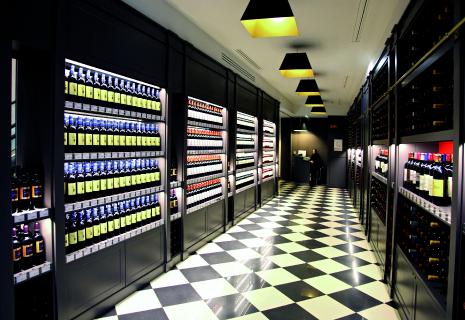 Sometimes it seems that all we hear is the high price of great Bordeaux wines. The new Asian market, for example, has lifted the price of Bordeaux First Growths to unbelievable levels. The national television news this week carried the story of a new high for a bottle of Bordeaux – over $100,000 for a bottle of Château D'Yquem from the Napoleonic era. And so it goes.
            Clearly prices have risen. (For more on the Bordeaux futures market and how it works, read our blog: Buying Bordeaux Futures) However, there is another side to this wine pricing equation. And that is that the basic quality of Bordeaux wines depends largely on where the grapes are grown, how they are grown, and what the weather is like. But the weather, or microclimat, is often the same for an entire area, not just for Château Margaux. If your wine retailer tells you, for example, that 2009 was a wonderful year for Margaux, the chances are that weather wise, it was good throughout the Margaux region of the Médoc. The rain doesn't fall on first growths alone! And so the first rule is to realize that a superior year often produces excellent wines across the board.
            Let's expand that principle a bit. The vintages of both 2009 and 2010 have been hailed nearly throughout the Bordeaux region. What that means is that the wines on the bargain end of the price scale can also be of fine quality. Is it even possible that a 2010 Bordeaux from, say, a cru bourgeois property might be as good a bargain as a classified growth from a less successful year?
            I think so. And that is where your search for affordable Bordeaux should begin, from the excellent 2009 and 2010 vintages. And do look to see whether there are cru bourgeois or cru artisan wines becoming available. These indications of quality have had a rocky time with the French legal system, but the way lies open for their use. When you find them, the prize will be quality, unpretentious wines at a reasonable cost. The corollary is also true – a fine vintage drives down the prices of less favored vintages (in the case of Bordeaux, 2006 through 2008).
             And here are some suggestions to start: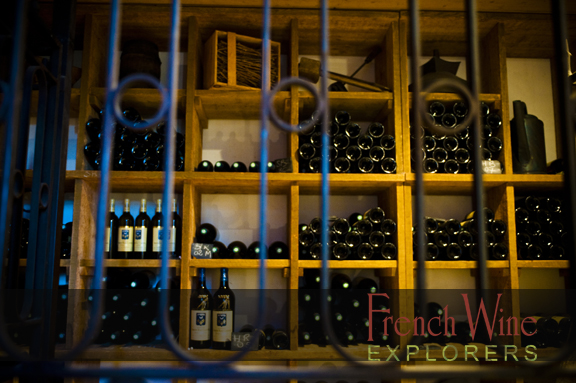 For white Bordeaux wines, start with a favorite, Monsieur Touton Sauvignon sec 2010. This is a perennial bargain, now more than ever at $8.29 a bottle and $14.69 for a magnum. This is a refreshing wine, either as an aperitif or with your meal. Another favorite is Cháteau Fage, Graves de Vayre $8.29. It is on the Dordogne facing Fronsac, and is the traditional Bordeaux blend of 80% Sauvignon Blanc and 20% Semillon grapes, from 28 year old vines. The wine is elegant and refreshing. (I think of it as the husband's friend. When you are asked to pick up a bottle of white wine, this one has always pleased!) Also a bargain is Château Saintongey 2009 ($8.29), with the same blend, made from 35 year old vines. I look forward to trying this wine, said to have citrus notes, and going perfectly with a seafood or chicken dinner.
             For red Bordeaux wines, I start with the always reliable Mouton Cadet red (also their white wine is available) 2009 at $9.19, magnum of either for about $17.80. These are fine quality starter wines, from the house of Mouton Rothschild. The taste of either is genuinely that of Bordeaux.  I also enjoy the Château Le Prieuré St. Laurent 2009. At $17.39 for the magnum, it is just right for the weekend. This wine is from the Libourne area, to the east of Bordeaux towards Pomerol and St. Emilion. It is an unpretentious, flavorful wine, which will go well with beef or burgers.
             Also available here is Château La Grange Clinet 2007 at $13.29. This wine is produced at St. Caprais, some 10 miles south of Bordeaux, in the Premières Côtes de Bordeaux region. Tasty and satisfying, it is proudly produced by sustainable agricultural methods.
             Finally, you might try Château Patache d'Aux (2006), a cru bourgeois supérieure of the Médoc, at $19.19, which often sells for more money. This is a blend of 60% Cabernet Sauvignon, 30% Merlot, 7% Cabernet Franc, and 3% Petit Verdot. This is one of those fine wines which might be upgraded if the old system were revised. It won't ever happen, so the price is your bargain for the quality received.
Bill Shepard, Wine Editor
How to Read a French Wine Label
Classification of French Wines- What does all mean?
Copyright ©2011 French Wine Explorers