|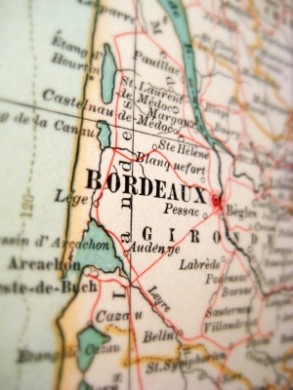 Bordeaux is a tremendously diverse region that produces many different types of wine, from dry whites to dessert whites, red, rosé and clairet, and even effervescent wines (crémant).

It is the largest wine producing region of France and the largest fine wine producing region in the world, with a production of
6-7 million hectoliters per year
. To give you an idea of how large the production really is: the annual production of wine in the Bordeaux region is equal to the annual wine production for all of Chile!85% of this production is red wine and 15% is white wine; of that 15%, 87% are dry white wines and the rest is cremants and dessert wines.
The surface area of the viticultural region is 113,000 hectares, making it roughly equivalent to the total size of all the vineyards in Australia. It comprises 57 appellations, over 9,000 chateaus, 400 négociants, and 60 cooperative wineries.
Up until the 1970s, most Bordeaux wine was sold en vrac (in bulk) to wine merchants (négociants), not in bottles. It's important to remember that the Bordeaux region does not only produce grand crus or expensive wines; in fact, those wines account for only 2% of the overall production of the region!