|
French Wine Explorers teamed up with Nick Stephens of Bordeaux Undiscovered to bring you the Top 5 Least Desirable Times to Travel for Bordeaux tours.
Bordeaux Tours: Top 5 Least Favorable Times to Visit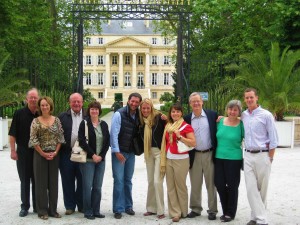 Bordeaux was recently awarded Best European Destination 2015, and for good reason. Its lively riverfront is bustling with chic cafés, wine bars, and boutiques, and the city has over 1,000 restaurants—5 with Michelin stars—so finding a good meal is never difficult. Its neoclassical limestone architecture is stunning; in fact Paris modeled many of its boulevards and buildings after Bordeaux's. It is the second largest wine-growing region in the world, home to 10,000 vineyards, and it accommodates hundreds of thousands of tourists each year.
When is the best time for Bordeaux tours? Continue reading the article here
When do you schedule your Bordeaux wine tours? Let us know your favorite (or least favorite) times below!
Sign up for our eNewsletter and get our FREE wine tasting guide.