|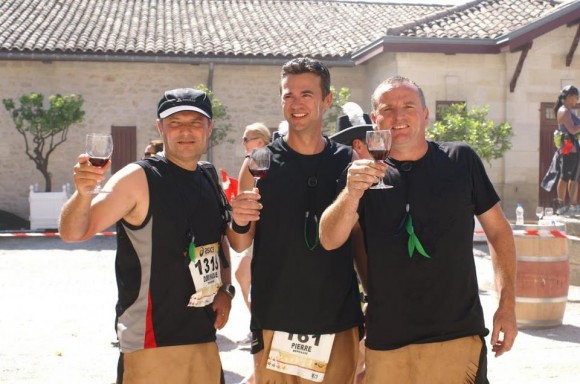 Few trips are as memorable as a well planned visit to the Bordeaux wine region. But to make the most of your vacation, take into account the Bordeaux wine calendar, for many events are planned to celebrate this natural cycle. Here is a sampling.
Bordeaux Wine Calendar of Events
January – March
The Bordeaux wines harvested the previous fall have been slumbering, and will now be blended ("assemblage"), the summit of the winemaker's art. Beginning late March is the time to taste this newly blended wine. You'll marvel as the winemaker shows how wines made of young and older vines produce a final wine that is far greater than its individual grape varieties.
As a bonus, the colorful International Horse Show Jumping Competition is held in Bordeaux each February. In 2020, the show is taking place February 6-9. See www.jumping-bordeaux.com
April – June
The "floraison" signals the flowering of grape buds, usually in May for Bordeaux. This is a crucial step in the development of the plants, and sighs of relief are breathed around Bordeaux when it goes well. A late frost, however, can kill those little flowers, and no grapes will develop, or will develop badly (the dreaded "coulure"). It is not true, however, that a poor floraison means a bad vintage, as some wrote, to their embarrassment, about the 1982 vintage at this early stage. What is at stake here is the quantity of the ultimate harvest, not its quality.
The Medocaine, taking place on May 30th, 2020, is one of the most popular cycling events in the Bordeaux region. More than 7,000 cyclists will take in spectacular vistas, riding through the famous Medoc vineyards. Sign up early for this sportif event! See www.medocainevtt.com.
Now, the Fȇte de la Fleur is a celebratory banquet, the dates have yet to be released for 2020. In past years, the second growth Chateau Montrose has been chosen host the wine trade's most prestigious party.
Bordeaux Wine Festival (June 18-21, 2020), a biennial, four-day, citywide extravaganza that attracts many delighted tourists. See www.bordeaux-fete-le-vin.com.
July – September
Now the vine flowers have ripened into grapes, first green, and then very gradually ripening to a familiar colored stage. Celebrate Bastille Day, July 14th, on the Place des Quinconces, Europe's largest public square in the heart of Bordeaux, enjoying the fireworks over the Gironde River.
Bordeaux and its adjacent wine regions are beautiful during the summer, but in the warm weather, you'll want to spend some time indoors as well. That is why the July festival, "Les Grands Crus Musicaux," combining music with wine tasting is a special treat.
The Musée des Beaux Arts, 20 Cours d'Albret, in Bordeaux is well worth a visit. See www.musees-aquitaine.com. You'll cool off in the St. André Cathedral, consecrated in 1096. This is where Eleanor of Aquitaine ("The Lion In Winter") married the future King Louis VII of France. And a short distance away, the Musée Jean Moulin details the story of the French Resistance.
Or, you may wish to participate in the Marathon du Médoc, a 26 mile run through the wine country, with many stops for refreshment! See www.marathondumedoc.com!
October – December
The long awaited harvest of the grapes talks place, and if it has gone well, sighs of relief are heard throughout Bordeaux. To be feared are summer days that are too hot, with too little rainfall. Excessive rainfall close to harvest time is just as bad. Wine producers welcome visitors at this time after a successful harvest, and preliminary tastings are a tradition now.
Watch out for the Fȇte du Vin Nouveau et de la Brocante in Bordeaux in October. Then, dinner at Le Chapon Fin, 5 rue Montesquieu, a traditional restaurant in 19th century style, will be your treat, as it is for the Bordelais. You might even schedule an evening at Bordeaux's Grand Théâtre, a fine Opera House that was built by Garnier before he built the Paris Opera House.
Or if you are feeling sportif, take in a soccer match at the Stade Chaban-Delmas. The Girondins have been national champions, and you are guaranteed an exciting match!
Updated August, 2019.
Sign Up for our eNews articles and receive our Free Guide to Wine Tasting Like a Pro!